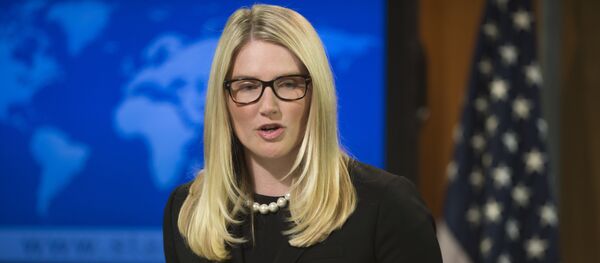 VLADIVOSTOK (Sputnik) – The fact that Russia pursues independent foreign policy irrespective of the changing situation on the global arena proves that Moscow is a trustworthy partner, Russian President Vladimir Putin told Sergey Brilev, the host of the "Vesti v Subbotu" (Saturday News) television show.
"There are many components that allow us to consider ourselves a country, and this is actually happening, that is pursuing independent sovereign policy on the international arena and modeling its internal policy in accordance with the will of our people. In this sense, we are a rather reliable partner, because we do not dance after somebody else's pipe, we do not shift positions under the influence of a given situation."
Vladimir Putin commented on the results of the annual public ballout on the world's most influential people, known as the Time 100, with the Russian leader garnering the support of 6.95 percent of respondents, two thirds of whom live in the United States, Canada and the United Kingdom.
Putin said that, in general, he was indifferent to various ratings as "the influence of a given state leader can be assessed first of all based on the economic power and the defense capability of the country."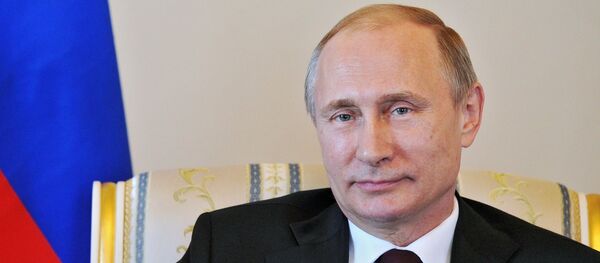 However, the Russian president believes that reader polls do carry certain significance.
"I would like to thank the people who have shown this sign of respect, not with regard to myself, although that is, of course, nice as well, but first of all with regard to our country, Russia," Putin said.
The Russian president was the only world leader to make it to Time's top 10 (out of 100), which was dominated by pop music stars, such as Lady Gaga and Rihanna. Other non-celebrities in the top 10 included the Dalai Lama and Pope Francis.
This is not the first time that Putin emerged victorious in a Time rating. In 2007, the American magazine named Putin "Person of the Year."
However, the Russian leader's top rating in Time's 2015 reader poll is exceptional as it comes at a time of severely deteriorated US-Russia relations, which have been negatively affected by the situation in Ukraine.