MOSCOW (Sputnik) — France has suspended the handover of two Mistral-class warships to Russia indefinitely over the crisis in Ukraine.
"We are negotiating to find a solution to end the crisis," Hollande said, as quoted by Europe 1 radio.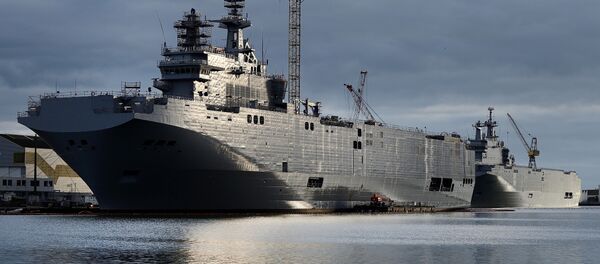 According to the terms of Russia's $1.5-billion Mistral delivery contract with France, signed in 2011, Paris was due to deliver the first of the two Mistral-class ships, the Vladivostok, to the Russian Navy by November 14, 2014.
The delivery was halted by Hollande over Russia's alleged military support for pro-independence militia in Ukraine's eastern Donbass region.
Moscow has repeatedly denied any involvement in Ukraine's internal conflict, warning that it could file a lawsuit against Paris if contractual obligations for the Mistral deal remain unfulfilled.
The Mistral-Class Helicopter Carrier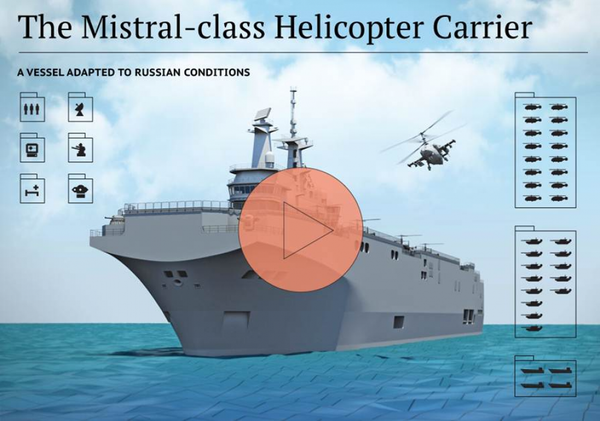 The Mistral-Class Helicopter Carrier