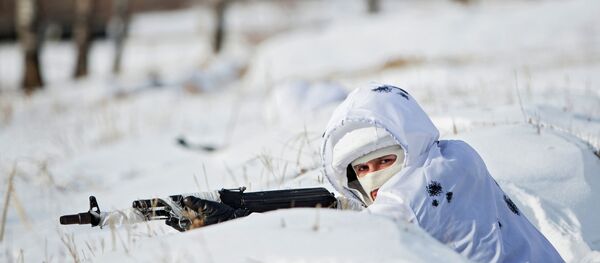 MOSCOW (Sputnik)
–
Around 600 Russian marines from the Caspian Flotilla have begun amphibious assault exercises in the country's southern republic of Dagestan, Defense Ministry Southern Military District press service said Monday.
"Some 600 personnel, the Ataman Platov landing boat, four Serna-class landing craft and more than 50 pieces of military and special equipment from the marine units are taking part in the exercises," the press service statement said.
The statement described a drill scenario, in which the marines would conduct an operation to counter illegal armed groups in remote coastal regions.
"The marines from the amphibious assault company completed a forced march and carried out an amphibious assault to engage a simulated enemy," the press service said.
Dagestan is a hotbed of Islamist insurgency in the North Caucasus and multiple violent attacks have been recorded in the region over the past decade.