WASHINGTON (Sputnik) — The two warships will join seven US warships in the area and come as Iran said it had dispatched nine warships toward Yemen.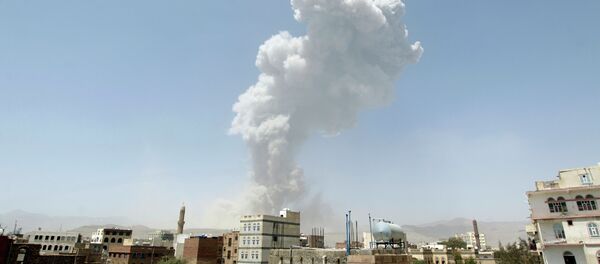 The aircraft carrier USS "Theodore Roosevelt and [guided-missile cruiser USS] Normandy have joined other US forces conducting maritime security operations in the Arabian Sea, Gulf of Aden, the Strait of Bab-el-Mandeb and the Southern Red Sea," the US Navy said.
"In recent days, the US Navy has increased its presence in this area as a result of the current instability in Yemen," it added.
US officials suspect the Iranian warships are carrying arms to the Houthi rebels in Yemen, which the United States and Saudi Arabia claim are backed by Iran. Tehran denies the charges.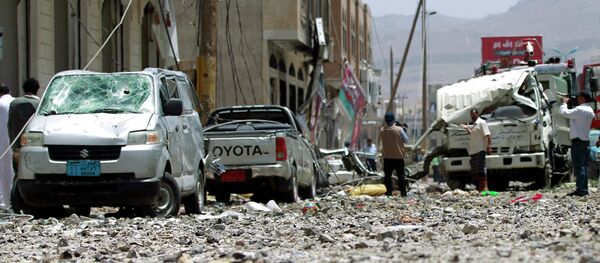 The UN Security Council passed a resolution on Tuesday imposing an arms embargo on the Houthis and on forces loyal to the former President Ali Abdullah Saleh, who are allied against the ousted Yemeni President Abd Rabbuh Mansur Hadi.
Saudi Arabia's navy has implemented a blockade of Yemen's ports.
The Houthis have taken over large swaths of Yemen since taking over the capital Sanaa in September 2014 and ousting Hadi in February 2015.
Late in March 2015, Hadi asked the Arab League for military aid, prompting a Saudi Arabia-led coalition to begin bombing Houthi positions in Yemen. Several hundred civilians have been killed in the Saudi-led airstrikes.