WASHINGTON (Sputnik) — The main charges facing Gazprom include attempting to split up the European energy market, by denying the resale of gas between EU countries, and denying third party energy market competitors access to the European market, Riley said.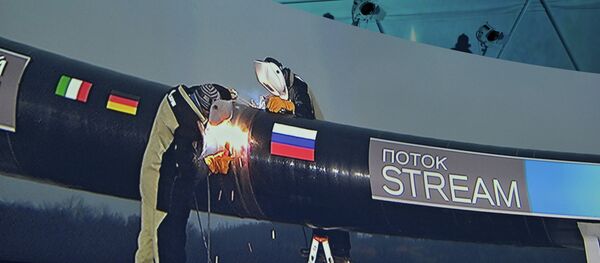 "The best option for Gazprom is to settle the case," Riley said on Monday.
The consequences of a settlement would likely mean Gazprom "would have to surrender some pipelines, and probably have to agree to opening up the various networks which they have traditionally [given] access to competitors."
On Monday, the European Commission announced it would be filing an antitrust suit against Russia's Gazprom for allegedly abusing its dominant position in European natural gas markets.
Riley argued that any damages to Gazprom's reputation, as well as charges are unlikely to severely harm Russia's energy giant.
Damages resulting from a settlement deal "are not going to affect Western Europe, they are not going to effect the Chinese… [Gazprom] should do a deal, it is the best thing to do," Riley said.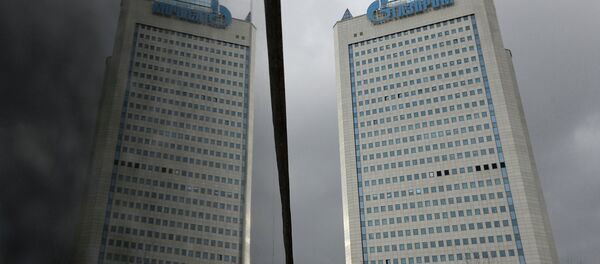 From a European perspective, the antitrust suit against Gazprom "is quite positive," he added.
"It opens up the European market, it allows more competitors to come in…and it would reduce Russian energy power and influence in Central and Eastern Europe and the Baltic States."
The European Commission charges are expected to be filed officially on Wednesday, according to reports. Gazprom will have the option of contesting the charges.
Gazprom has been under investigation by the European Commission since 2012 for allegedly hampering energy flows in Europe.
Since 2014, Gazprom has begun selling off some of its energy assets, including a 10.5 percent stake in Germany's Verbundnetz Gas, and a 37 percent stake in its ownership of two Lithuanian gas distributors.
Europe depends on Russian energy imports for 30 percent of its energy needs, according to European Commission statistics.