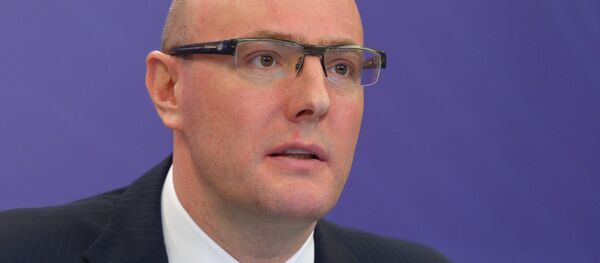 29 November 2014, 09:40 GMT
SOCHI (Sputnik) — Asia has a huge marketing potential for ice hockey, so it might be profitable for Russian sports to add a Chinese team to the Kontinental Hockey League (KHL), International Ice Hockey Federation (IIHF) President Rene Fasel told R-Sport Tuesday.
"Asia for me is a place where we have a huge potential to develop our game [ice hockey]… We play in the East, Vladivostok, Khabarovsk, and you know Russia is a huge, big country. So, also maybe there is something to do with China. Maybe in the future, why not to have some Chinese team participating in the KHL?" Fasel said.
The sports official explained that more attention should be paid to new marketing ideas in order to increase sports funding in Russia.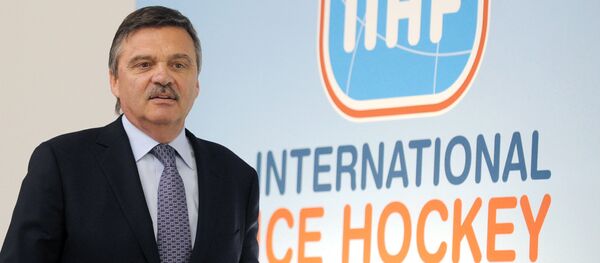 28 November 2014, 23:12 GMT
"The main issue for Russian sport for sure is that at the moment it is paid by government and oligarchs… and we should try to find a way that the incomes should come from other resources," Fasel said, suggesting getting additional funds from marketing and TV.
Fasel said he wants to discuss this issue with Russian Sports Minister Vitaly Mutko and KHL representatives.
The Kontinental Hockey League is an international professional hockey association founded in 2008. It consists of 28 member clubs from 7 countries and is considered the premier ice hockey league in Eurasia.
The International Ice Hockey Federation is a worldwide governing body for ice hockey, which comprises 73 members. Rene Fasel has been IIHF president since 1994.