The pumps are being used to move radioactive water from a drainage channel to another channel leading to a fence-enclosed artificial bay facing the station.
TEPCO did not yet know what caused the power outage or how much water had leaked, the Japan Times reported.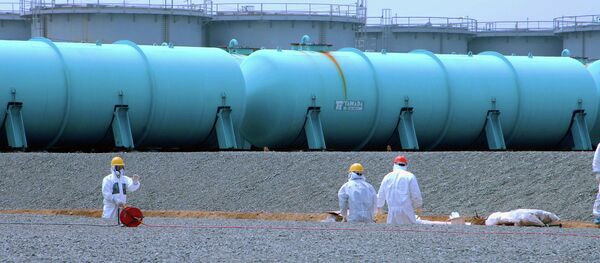 The pumping began last Friday, in response to a finding in late February that highly radioactive water in the channel was reaching the ocean. The pumps were functioning on Monday afternoon but were found stopped at 8:45AM local time Tuesday.
TEPCO said earlier this year that water samples pulled from the drainage channel last May contained concentrations of radioactive materials that surpassed the legal limit.
The outage is the latest setback for Japan's beleaguered atomic energy industry, and another blow to Prime Minister Shinzo Abe's campaign to launch the country's second atomic energy generation four years after the Fukushima disaster.
Last week, a TEPCO survey found that the radiation levels at the Fukushima No. 1 station are enough to kill a human being within an hour.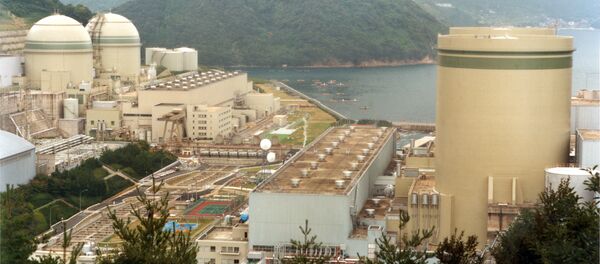 Abe's plans to reintroduce nuclear into Japan's energy mix this year were derailed last week when a Japanese court ruled against restarting nuclear power reactors at the Takahama plant.
The plant was given approval by Japan's Nuclear Regulatory Authority for plans to restart two reactors. The court, however, sided with local residents who filed an injunction against the facility's operators, Kansai Electric Power.
In March 2011, an earthquake and tsunami caused a triple meltdown at Fukushima. The accident, the worst of its kind since Chernobyl, spread large quantities of radiation into the air and sea and forced tens of thousands of residents to evacuate.
Japan responded by shutting down all 48 of the country's functioning nuclear reactors. Prior to the meltdown, nuclear power supplied nearly one third of the country's electricity.