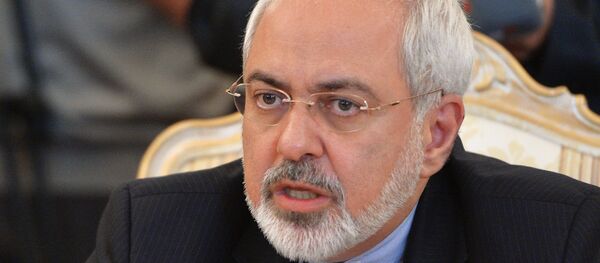 MOSCOW (Sputnik)
–
In early 2015, the Shiite Houthi rebel group made advances, seizing Yemen's capital, Sanaa, and several other major cities. The Houthis forced the country's President Abd Rabbuh Mansur Hadi and the Yemeni government to resign. Hadi later escaped from house arrest, withdrew his resignation and fled the country.
In Yemen, clashes continued between Houthi rebels and forces loyal to the president-in-exile. Supporters of Yemen's former President Ali Abdullah Saleh joined the Houthis' cause.
On March 26, upon a request from Hadi, Saudi Arabia and its allies, including Egypt, Jordan and Sudan, launched a military operation codenamed Decisive Storm to force the Houthis to hand power back to the president. The coalition launched airstrikes targeting Houthi camps, hardware and infrastructure in Yemen. According to UN estimates, over 700 people have been killed and 2,700 wounded since the start of the campaign.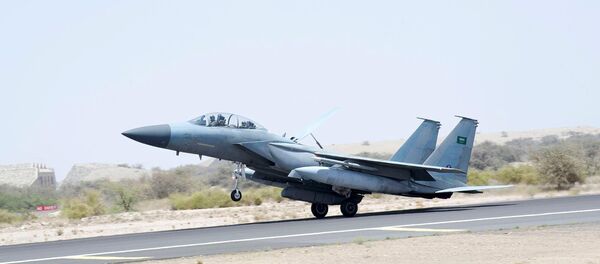 On Tuesday, coalition spokesman Saudi Brig. Gen. Ahmed Asiri said that Decisive Storm had been substituted with the Restoring Hope campaign that will focus on counter-terrorism efforts, humanitarian missions, and the revival of political dialogue in Yemen.
Houthis and their supporters say that the Saudi-led military operation in Yemen, to which they refer as an aggression, has failed. One of the army commanders, loyal to Yemen's former president Saleh, told RIA Novosti that the coalition's airstrikes had destroyed many civilian neighborhoods but failed to seriously weaken Houthi forces.
The coalition, however, asserts that the first phase of the campaign achieved all its goals. On Tuesday, the Saudi Defense Ministry said all heavy weapons and ballistic missiles held by the Houthis had been destroyed.
According to coalition spokesman Asiri, the Restoring Hope campaign will be a combination of political and diplomatic action. He did not rule out, though, a return to military action if the Houthis continued armed resistance. He added that the coalition will maintain a naval blockade of Yemen to prevent Houthis from obtaining weaponry by sea.
Asiri also said that the initiative to stop the military action came from President Hadi. Notably, Saudi Arabia and its allies used Hadi's request as justification for starting the deadly campaign last month.
An hour after the announcement of the termination of the Decisive Storm mission, Hadi addressed the people of Yemen in a pre-recorded televised speech vowing to return to Yemen and rebuild it. He blamed Iran for supporting the rebels and providing a "spiritual leadership" for anti-government forces in Yemen.