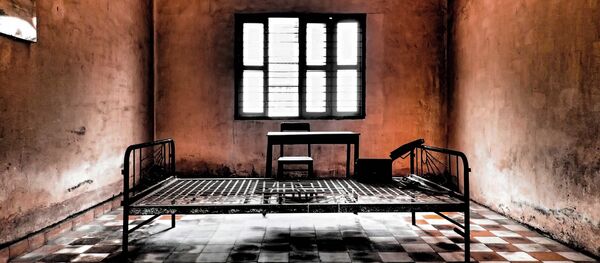 The announcement by NATO that it is to set up a liaison office in Djibouti has caused anger among human rights campaigners, coming a day after it was reported that the Horn of Africa nation may have been complicit in torture and extraordinary rendition and has repeatedly violated the African Charter in carrying out counterterrorism operations.
NATO Deputy Assistant Secretary General for Operations, Ambassador Francesca Tardioli, and the Republic of Djibouti's Minister of Foreign Affairs, H. E Mahmoud Ali Youssouf, signed the agreement to establish a NATO liaison office in Djibouti in support of the Alliance's counter piracy operation, Ocean Shield, in the Gulf of Aden.
A statement said:
"The establishment of a liaison office will facilitate greater operational, logistical and administrative coordination. It will also provide the basis for further dialogue between NATO and the Republic of Djibouti on potential partnership activities in areas of common and mutual interest."
Torture and Degrading Treatment Allegations
However, in a report by the UK-based human rights group Justice Forum, sent to the African Commission on Human and Peoples' Rights, suggests wide-scale evidence of rendition and torture perpetrated by Djibouti.
Justice Forum alleges that Djibouti (either as principle agent, or in collaboration with agents of other states) secretly detained at least six individuals incommunicado, subjecting them to torture and/or inhuman or degrading treatment.
It said the country's government had denied prisoners access to an adequate judicial process, in particular the opportunity to challenge the legality of their detention or to access a lawyer, and had allowed foreign agents to interrogate prisoners held in Djiboutian custody in circumstances violative of Djibouti's international legal obligations.
In a further allegation, the report claims Djibouti has been involved in at least seven highly suspicious flights, which may have been carrying further, as yet unidentified individuals, through or from Djibouti in the context of rendition and/or secret detention operations.