The Obama administration has presented the proposed Trans-Pacific Partnership as a 12-nation pact which would "boost US economic growth, support American jobs, and grow Made-in-America exports to some of the most dynamic and fastest growing countries in the world."
By and the large, the American press has played along, even though the deal worries environmentalists, unions, and human rights groups.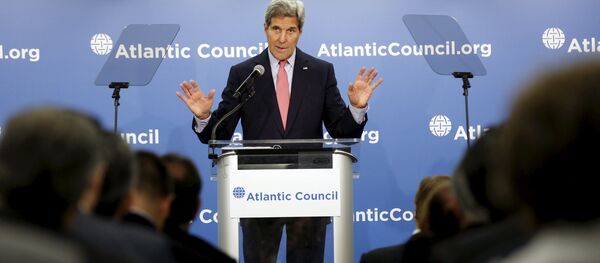 "Concessions are being made right now to win Democratic support," Kevin O'Marah writes for Forbes, "but the bottom line is that the TPP is vital to global trade."
But at least one dissenting voice has spoken up. Writing in response to the president's appearance on MSNBC, Massachusetts Senator Elizabeth Warren pointed out her objections to the TPP.
"The government doesn't want you to read this massive new trade agreement. It's top secret," Warren writes. "Why? Here's the real answer people have given me: 'We can't make this deal public because if the American people saw what was in it, they would be opposed to it.'"
Warren points out that while corporate interests have had ample access to the deal's inner workings, "the doors stay locked for the regular people whose jobs are on the line."
"Before we sign on to rush through a deal like that – no amendments, no delays, no ability to block a bad bill – the American people should get to see what's in it."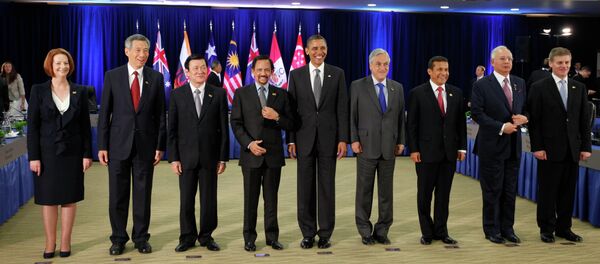 Any trade agreement can have a huge impact, especially one that involves Australia, Brunei, Canada, Vietnam, Malaysia, Japan, Chile, Mexico, New Zealand, Peru, and Singapore – roughly 40% of the world's economy.
As a senator, Warren can review aspects of the deal that the public doesn't have access to, and as such she has also expressed concern that it could affect regulatory rules put in place to prevent a financial collapse like the 2008 crisis.
"We've all seen the tricks and traps that corporations hide in the fine print of contracts," she writes. "We've all seen the provisions they slip into legislation to rig the game in their favor. Now just imagine what they have done working behind closed door with TPP."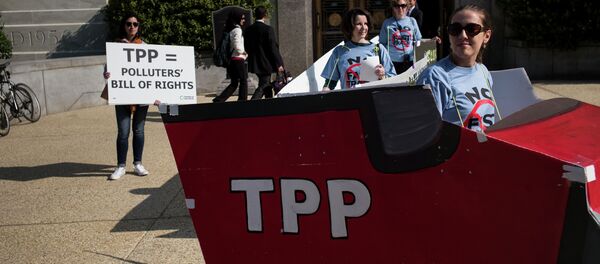 "If the American people would be opposed to a trade agreement if they saw it," she adds, "then that agreement should not become the law of the United States."
On Wednesday, the Senate Finance Committee approved fast-track legislation which brings the TPP one step closer to actualization. Despite opposition from many Democrats, the bill passed by a vote of 20-6.
Speaking before a group of supporters Thursday evening, President Obama again defended the TPP, insisting it was nothing like the North American Free Trade Agreement (NAFTA) which was so controversial among Democrats in the 1990s.
"When people say that this trade deal is bad for working families, they don't know what they're talking about," Obama said. "I take that personally. My entire presidency has been about helping working families."
"The Chamber of Commerce didn't elect me twice," he added, "working folks did."