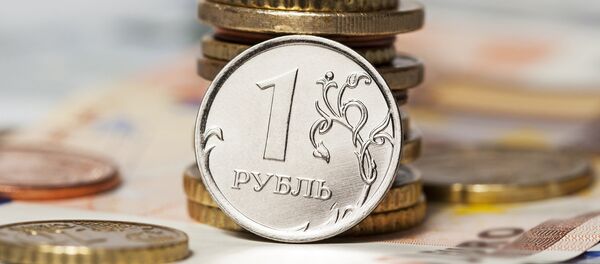 MOSCOW (Sputnik) – The Russian ruble has become too strong, Russian Finance Minister Anton Siluanov said Friday, commenting on the measures taken by Russia's Central Bank at the end of 2014 — beginning 2015.
"What was expected happened: the volume of gold reserves has stabilized, then the ruble started stabilizing and has now strengthened. We believe that it has extremely strengthened, it's too much," Siluanov said.
Siluanov said that at the end of 2014, the demand for foreign currency from Russians increased because of the weakening ruble, which led to the outflow of capital and sped up the inflation rate.
The Russian currency lost 46 percent of its value in 2014, falling to 67.8 rubles to the dollar in December 2014, amid the continuing decrease in oil prices. However, this year the ruble managed to strengthen its position and climb to 51.6 rubles to the dollar, according to the rate set by the Russian Central Bank for Friday.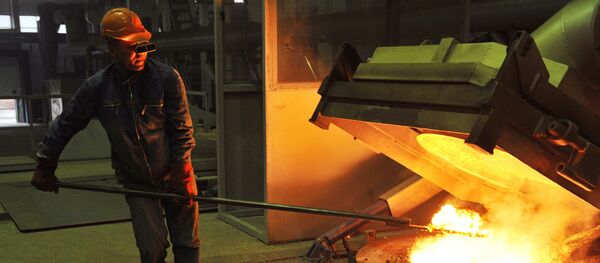 Earlier in April, the US news agency Bloomberg deemed the Russian ruble to be world's best performing currency, citing the ceasefire in Ukraine among the main reasons for the ruble's recent strengthening.
The Russian economy deteriorated last year amid rapidly falling oil prices and sanctions the United States and its allies imposed on Russia over its alleged role in the Ukraine crisis.
In mid-March, Siluanov said that the Russian economy had passed its lowest point at the end of 2014 and is now stabilizing.