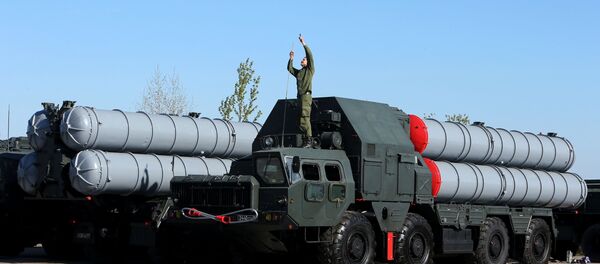 Speaking to Russia Today, Brigadier General Hossein Dehghan said the issue of the S-300 system is an old one between Russia and Iran as they had previously signed a contract with Moscow for the purchase of the system.
He said six years ago Russia's then-President Dmitry Medvedev suspended the contract and Tehran had since been asking for the deal to be honored.
"At that time, we sent some experts to Russia. They were trained on both the technical and the practical aspects of this system and they returned to Iran. In addition, we prepared the proper structures for the system in Iran; in other words, we were ready to receive the system based on the contract that we had signed. Our position has always been to seek the performance of the contract. In the new administration of the President Rouhani, several meetings were held between the presidents of the two countries, where they discussed the performance of the contract," Hossein Dehghan said.
When asked about any connection between implementation of the S-300 accord and the situation in Yemen, Dehghan said there was none.
"No, there is no connection between these two issues, because the decision about the performance of the contract was made long before the events taking place in the south of the Persian Gulf, namely the attack by Saudi Arabia and its allies on Yemen. Therefore, this is not related," he said.
"We don't feel threatened by our neighbors, nor have we ever posed a threat to them. We do respect the political independence and territorial integrity of our neighbors and we believe that a powerful Iran will be a promoter of stability and security in the region," the Iranian Defense Minister emphasized.