Iraqi volunteer forces, known as Hashid Shaabi, discovered Israeli-made weapons at Islamic State (ISIL) positions in the Iraqi province of Anbar on Thursday, according to Al-Mayadeen television, Fars News Agency reported.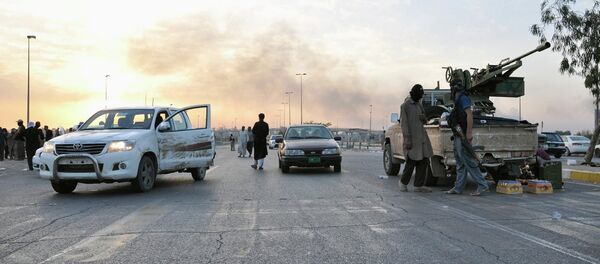 22 February 2015, 12:39 GMT
Last month, it was reported that Iraqi counter-terrorism forces arrested four foreign military advisors from the United States and Israel, who were allegedly aiding ISIL.
Furthermore, in February, Wahhab al-Tayee, a senior Iraqi legislator, said the Israeli military was training ISIL in the Sinai Peninsula for terrorist operations in Egypt.
Iran's senior advisor to the Supreme Leader, Ali Akbar Velayati, said that ISIL was created by the West and Israel to follow their interests in the Middle East:
"ISIL has actually been created by the western colonial powers and the Zionists, because whatever this terrorist group does runs counter to Islam and the rules of all Islamic sects."
US historian Webster Tarpley also shared the similar idea, stating that the United States created ISIL to use the jihadists as its secret army to destabilize the Middle East.
This line of thinking might be a little too provocative and extreme, but a thought has to be raised nonetheless. If the United States was behind the creation of al-Qaeda after the US involvement in Afghanistan in the 1980s, some argue that there might be a link between the White House and ISIL jihadists, terrorizing a large part of the Middle East.