MOSCOW (Sputnik) — Hundreds of people took to the streets of South Africa's executive capital Pretoria to protest against xenophobia and a recent wave of attacks against foreign nationals in the country, IOL News reported Friday.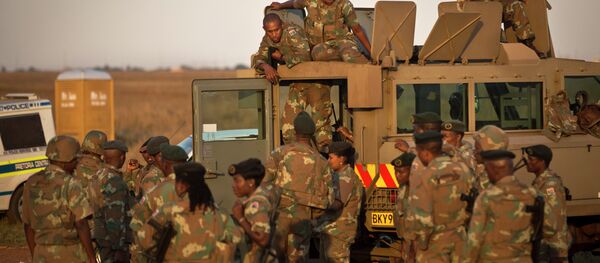 A series of attacks on immigrants in South Africa began in early April in the western province of KwaZulu-Natal, claiming the lives of at least seven people. The unrest later spread across the country.
The march was organized by the African National Congress (ANC), the country's ruling party, in Greater Tshwane region, supported by youth movements and civil society organizations, IOL News stated.
The demonstrations follow a large anti-xenophobic march in South Africa's largest city Johannesburg attended by about 30,000 people on Thursday.
The violence against foreigners has reportedly prompted almost 1000 foreign nationals to flee the country, according to the South African authorities.