The drones — Orlan-10s from the Eastern Military District — will be deployed from the Chukotka Peninsula, which lies just opposite Alaska's Seward Peninsula. 
"The drones' task is to maintain impartial control of the situation in the Russian sector of the Arctic, including the ecological and ice situation in the adjoining sea areas and along the Northern Sea Route," Colonel Aleksandr Gordeev, spokesman for the military district, said.
The monitoring plan was announced at the end of 2014, and test flights of the unmanned aerial vehicles (UAVs) began in the region earlier this year. The Orlan-10 is a Russian-produced UAV, reportedly designed at the Special Technological Centre in St. Petersburg. It can reach 90-150 km per hour and can stay in the air for up to 16 hours at a time.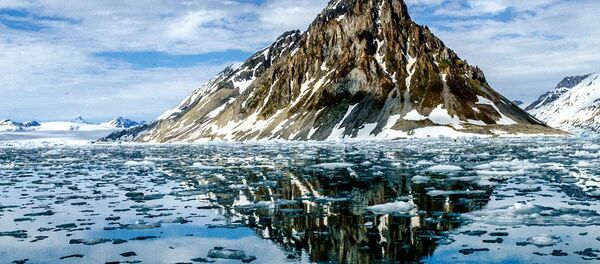 The drone unit's mission will be "managing objective control over the situation in the Russian Arctic," added Gordeev. The UAVs will be delivered via heavy Mi-26 transport helicopters, and the station will be manned by graduates of the Defence Ministry's remote control aviation center.
Russia already has the largest fleet of icebreakers in the world — and the only ones that are nuclear powered. The Russian Navy announced in April the creation of their first diesel-electric icebreaker that will be able to break ice 30 inches (80 cm) thick.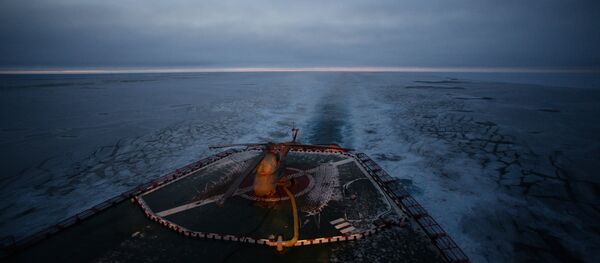 The announcement of the creation of the drone unit near the city of Anadyr in November came a few months after Russian President Vladimir Putin ordered the establishment of a separate public body responsible for the implementation of Russian policies in the Arctic and a unified network of naval facilities to host advanced warships and submarines to boost the protection of Russia's interests and borders in the area.
Russia is looking to build up its presence in the oil- and gas-rich Arctic region in accordance with the country's revised military doctrine, signed by President Vladimir Putin in December 2014.