The Warrior Beach Retreat in Panama City was organized to honor the service of US military veterans. Nearly 60 veterans of the wars in both Iraq and Afghanistan were present at the biannual event, which was founded by Linda Cope, whose son lost both legs to a roadside bomb in Baghdad.
Members of Zeta Beta Tau were attending their spring formal, located at the same resort. Witnesses described the frat members as being heavily intoxicated, and said they began urinating on American flags and spitting on the veterans.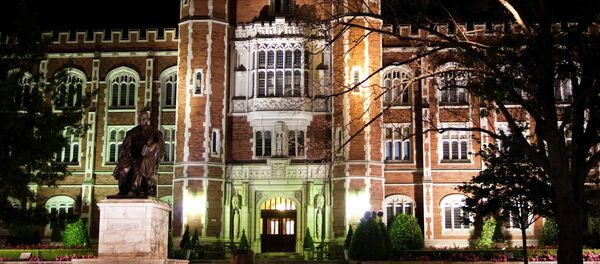 "They were urinating off of balconies, vomiting off of balconies," Cope told the Associated Press. "They could see the men and women below were there with the retreat. They had on hats and shirts with logos."
"We had an American flag flying outside and there was urination coming down from the balconies going onto the flag," Cope added. "One of the drunk kids pulled a veteran American flag out of the ground and [we] made the boy put it back."
Others spoke of physical abuse against the veterans themselves.
"They actually spit on me and my service dog as well, and that's just so disrespectful and it hurts," Nicholas Connole told CNN. "I come and I feel honored and I feel safe and that I belong, but now I feel like I'm defending myself."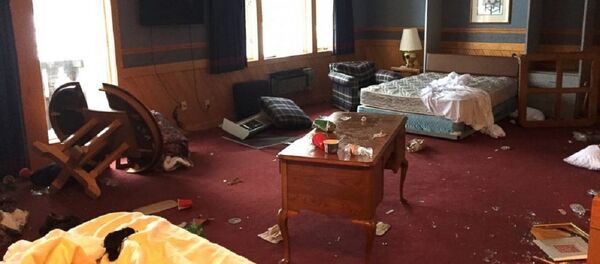 As a result, three fraternity members were expelled.
"I am deeply saddened that the actions of our members ruined this special event and failed to show the respect our military and their families so deserve," Laurence Bolotin, Zeta Beta Tau's executive director told the AP.
But now, the University of Florida has decided to suspend the entire fraternity, charging the organization with obscene behavior, public intoxication, theft, causing physical or other harm, and damage to property.
"I am personally offended and disappointed by the behavior that has been described to me," University of Florida's student affairs vice president Dave Kratzer said in a statement.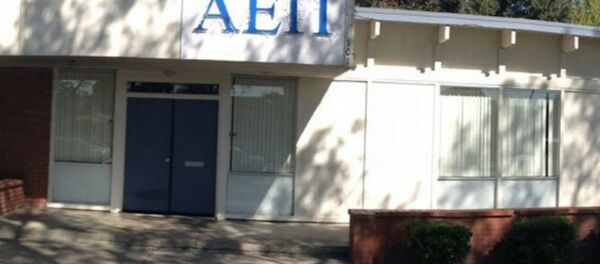 2 February 2015, 23:14 GMT
Yet, even in the face of such shocking disrespect, both the veterans and their families took it in stride, refusing to retaliate.
"These men and women acted like the leaders they are of our country," Cope said. "They are a fraternity of fine young men. But they had too much to drink, and they took it out on young men and women who sacrificed life and limb for their freedom."