The economic crisis in Ukraine is getting worse, as around 80 percent of Ukrainians are forced to cut back on spending, according to research company GfK Ukraine.
Over the past year, 59 percent of Ukrainians have begun to purchase cheaper brands of clothes and shoes, 55 percent said they stopped shopping as much as they used to in the past, and 43 percent said they go to shops only during sales times.
Since the beginning of 2015, sales of clothing fell by 30-40 percent compared with the same period last year.
Business-owners import on average 35-40 percent less goods compared with last year, said Sergei Mazur, the director of importing company Vitis Group.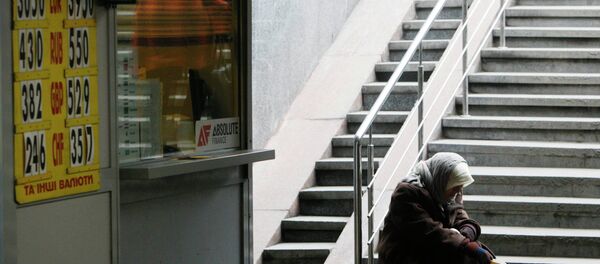 Restaurants and cafes are also going through tough times. Guests at Kiev restaurants order only the least expensive food and drinks on the menu, according to Olga Nasonova, an expert in restaurant consulting.
"Some restaurants refuse to import wines that have the purchasing cost of over 300 hryvnias per bottle. They can't sell them for 600 hryvnias," Nasonova explains.
According to the IMF, inflation in Ukraine is expected to increase from 12.1 percent to an astonishing 33.5 percent, while the country's GDP will decline by 5.5 percent.