MOSCOW (Sputnik) — The aftershock happened some 78 kilometers (48 miles) east of Nepal's capital Kathmandu.
On Saturday, a devastating 7.8 magnitude earthquake shook the region, causing major destruction. Numerous aftershocks have since been registered.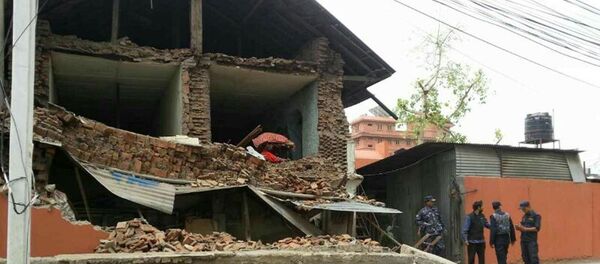 More than 2,100 people were killed in Nepal in the disaster, including dozens of Mount Everest climbers who died in an earthquake-triggered avalanche, according to the latest available data. In neighboring India, over 50 people have been confirmed killed.
A total of more than 6.6 million people reside in areas affected by the earthquake, according to the United Nations. Thousands remain unaccounted for.
This aftershock was felt in #Delhi and up to 1 000 km away. Unfortunately, aftershock activity is to continue for days and weeks;

— EMSC (@LastQuake) 26 апреля 2015