Members of the Russian motorcycle club "Night Wolves" and other bikers taking part in the Victory Day journey from Moscow to Berlin, visited the Russian village of Katyn where they commemorated the memory of Polish officers, shot by the NKVD in the spring of 1940, according to "Radio Poland."
"Motorcyclists arrived in the Katyn forest and laid flowers at the monument in the Russian and Polish parts of the memorial complex. The motocross dedicated to the 70th anniversary of the victory over Nazi Germany began on April, 25. The participants of the rally are planning to go to Berlin through Poland," the media source informed.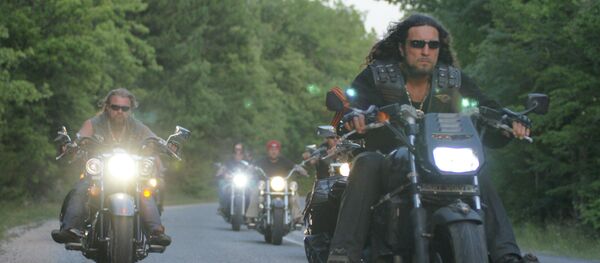 Participants of the rally are going to visit Soviet soldiers' graves, obelisks and memorials of the Great Patriotic War in different countries.
Earlier, the Poland's Foreign Ministry announced that it would not allow Russian bikers to enter its territory, sending the Russian Embassy in Warsaw a corresponding diplomatic note. Russian Foreign Ministry said that Poland's position is "politically motivated".
However, the rally started on April 25, according to the plan. Leader of the "Night Wolves" Alexander Zaldostanov explained that the Russian bikers will cross the Polish border separately and in different places as they are not allowed to enter Poland as an organized group.