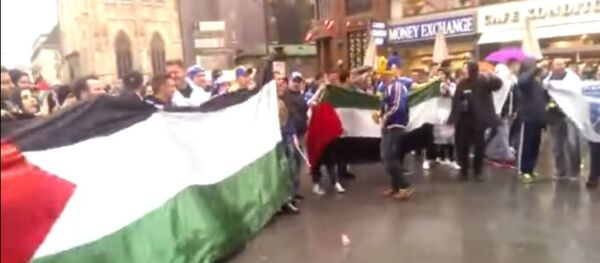 Ingolstadt fans had displayed the flag in support of the team's Israel international Almog Cohen, who was on the substitutes' bench, the German news agency dpa reported Monday.
Police spokesman Thomas Neuendorf said the head of police in charge of stadium security ordered the flag to be taken down from a fence because he had regarded it as a politically fraught statement in a city with a large Palestinian community.
Fans took the flag down after being approached by stewards.
Cohen later said he inquired about the removal of the flag and was told by a steward that no political symbols were allowed.
"I then asked him if flags from other nations were also banned and he said, 'No, only Jewish flag.' I was shocked," he was quoted as saying.
Berlin's interior minister, Frank Henkel, said the police made "the wrong decision," the dpa report said.