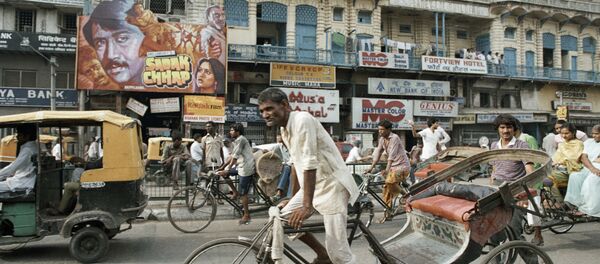 MOSCOW (Sputnik) — The quake was centered in the Indian state of West Bengal, according to the USGS.
On Saturday, a devastating 7.8-magnitude quake occurred in Nepal, followed by a series of aftershocks.
On Monday, the death toll from the earthquake in Nepal has increased to more than 4,100 people, according to the country's Interior Ministry.
Tourists from the United States, Japan, the United Kingdom, Canada and India are among the victims of the disaster. Dozens of people in neighboring India, Bangladesh and China were reportedly killed.
International search and rescue missions from around the world, including Russia, are underway in Nepal to help affected locals and foreign nationals.