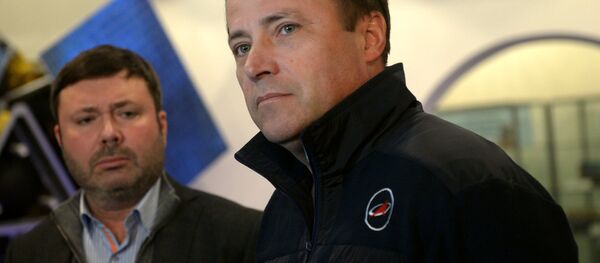 HANGZHOU (Sputnik) — Russia and China are currently in talks on inviting the latter to become one of the main partners in creating a lunar station, Russian Deputy Prime Minister Dmitry Rogozin said Tuesday.
"The question is being discussed with Roscosmos on bringing China in as the main partner in creating a lunar scientific station. We have told China of our plans on the possibility of creating a Russian national orbital station," Rogozin told journalists after a meeting with Chinese Vice Premier Wang Yang in Eastern China.
Rogozin added that both parties share "deep mutual understanding and mutual interests" in this area.
In February, China's Vice Foreign Minister Cheng Guoping said that Beijing is planning to boost its cooperation with Russia in a number of spheres, including space.
Exploration of the Moon and Mars is a priority for the Russian space program. In mid-April, President Vladimir Putin said that Russia plans to launch its national orbital station by 2023. The station is to serve as a base for Russia's lunar program. Spacecraft will be delivered first to the station, then proceeding to the Moon.
On April 22, Russia's space agency Roscosmos head Igor Komarov said that Russia is expected to carry out a manned mission orbiting the Moon in 2025 and conduct a manned landing on the surface of the Moon in 2029.