Europe is Gazprom's biggest export market and it has been keen for years to drive new supplies deep into Europe. Its previous pipeline project, South Stream — due to run through the Black Sea to Bulgaria and through Serbia, Hungary and Slovenia further to Austria — was abandoned following the Ukraine crisis and EU sanctions against Russia.
However, in December 2014, Gazprom signed a Memorandum of Understanding on constructing an offshore gas pipeline across the Black Sea towards Turkey. It was signed in Ankara in the presence of Vladimir Putin, President of the Russian Federation and Recep Erdogan, President of the Republic of Turkey. 
The new gas pipeline will have a capacity of 63 billion cubic meters, with 14 billion cubic meters slated for Turkish consumers (an identical amount is being delivered via the Balkan Corridor) and nearly 50 billion cubic meters conveyed to the border between Turkey and Greece, where a delivery point will be arranged. Thus Greece would eventually be able to benefit from the gas supplies from Russia.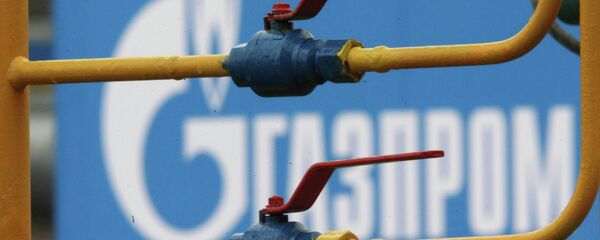 Greek-Russian Relations Under Scrutiny
Greece is currently embattled in a row over its debt repayments following the near collapse of its economy. It is embroiled in a battle with Germany, which is resisting any further billion euro bailout of the Greek Government.
In early April, the Greek prime minister, Alexis Tsipras — who was elected on a ticket to ease his country's austerity measures and fight for a fairer deal from its creditors — flew to Moscow for talks with the Russian President. Although Athens insisted it would not seek financial aid from Russia, his two-day trip was greeted with distain in both Europe and Washington.
This week, the Greek foreign minister Nikos Kotzias, ended a five-day trip to Washington, during which he met Secretary of State John Kerry, who promised to send the State Department's energy envoy Amos Hochstein to Athens, "within days", to counteroffer the Russian deal, according to the Associated Press.
Thus, Washington is once again making moves to scupper any chances of Greece benefiting from the latest gas pipeline deal. Insiders say it will also be exercising diplomatic moves on Turkey in an effort to throw its muscle against Gazprom's intentions.