The iconic Zincirli Madrasa in Bakhchisarai, a city in central Crimea, has been returned to the Spiritual Administration of Muslims of Crimea.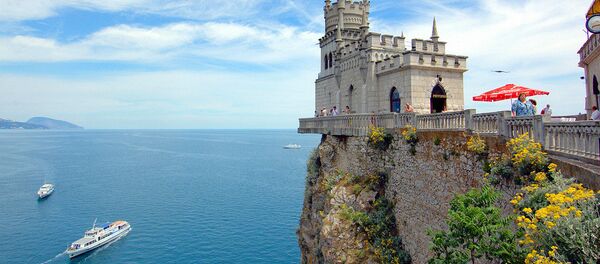 Zincirli Madrasa was established in 1500 by Khan Meñli I Giray. It was a traditional Islamic school of higher learning and served generations of Crimean Tatar students. The lost grave of Ismail Bey Gaspirali (a renowned Muslim intellectual and publisher) also lies within the madrasa complex and is represented by a symbolic grave marker.
The madrasa takes its name from the large chain (zincir) that hangs over the entrance door. It is a symbolic relic which makes people who enter the madrasa bow down in respect.
As established by the prosecutor's office, the Zincirli Madrasa, which is an educational and spiritual center for Muslims of Crimea, was unlawfully transferred to the fund of Crimea.
However, according to the Russian law, all places of worship should be returned to the religious organizations, and the fund of Crimea is not a religious organization.
Hence, the prosecutor's office has asked the Crimean government to return the madrasa to the Spiritual Administration of Muslims of Crimea (SMMC).
The majority of Muslims living in Crimea are Crimean Tatars practicing Sunni Islam and the Hanafi school of thought.