WASHINGTON (Sputnik) — The Justice Department explained that US District Court Judge William Young found prospective juror Jose Gutierrez violated his obligation to serve as a juror under US federal law by intentionally skipping jury service on March 3, 2015, in order to go to work.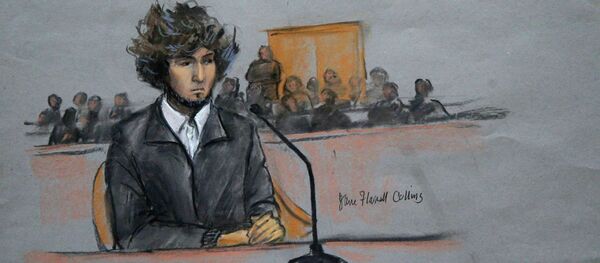 "A Lawrence man was first lambasted by the Court and then sanctioned yesterday for his failure to appear for the final rounds of jury selection in the United States v. Tsarnaev matter," the release said on Friday.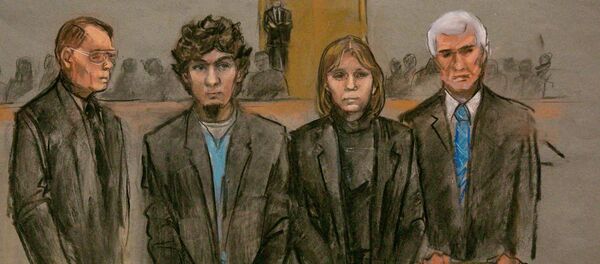 Gutierrez received a fine of $400 and was ordered to participate in 40 hours of community service.
"His unexcused absence caused significant disruption to the jury selection process in a criminal trial that day. The Court concluded that Gutierrez's conduct violated federal law relating to compliance with jury service responsibilities," the statement said.
On April 15, 2013, three people were killed and more than 250 injured after Dzhokar, along with his elder brother Tamerlan, planted two bombs near the finish line of the Boston Marathon. Tamerlan was killed in a shootout with police days after the bombing.