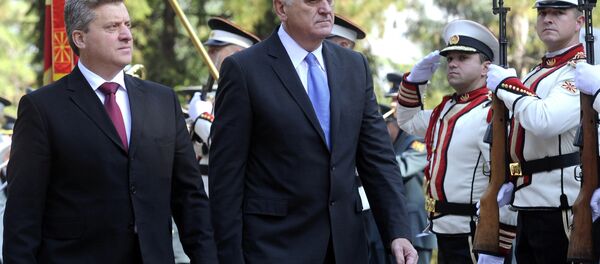 "It was the British, Americans and Russians who saved Europe in 1945 and what an ingratitude to boycott the 70th anniversary of that Victory,"  Yves Pozzo di Borgo, deputy chairman of the French Senate's commission on international affairs, defense and the armed forces, tweeted on Sunday.
He also mentioned the more than 20 million Soviet people who died in the Second World War.
Kremlin spokesman Dmitry Peskov earlier said that nearly 30 foreign heads of state and government, and leaders of international organizations had confirmed their intention to attend the Victory Day festivities in Moscow.
Belarusian President Alexander Lukashenko, President of the Czech Republic Milos Zeman, German Chancellor Angela Merkel and Slovakian Prime Minister Robert Fico said they would not be present at the Red Square parade on May 9 due to their busy schedules.