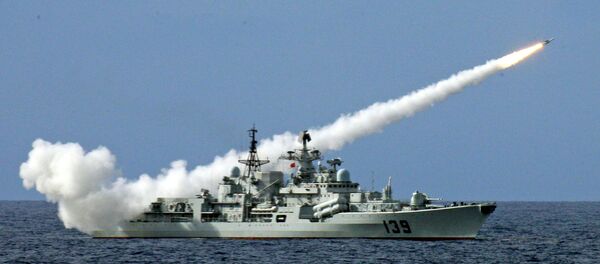 At a recent meeting in Ordos, Inner Mongolia,  Tan Zuojun, vice governor of Liaoning Province and former general manager of China State Shipbuilding Corporation, said that development of China's fourth-generation nuclear submarines and other high-tech weapons had been completed.
According to Chinese military experts, the Type 098 fourth-generation nuclear sub features high performance and low noise — a key indicator for measuring a modern nuclear submarine's underwater survival capacity, as well as its ability to remain hidden during maneuvers, or undetected while launching an attack.
It boasts effective noise damping features, such as a quieter nuclear power plant with less vibration, and a more advanced hull muffler system, so that it will be hard to detect even if within range of enemy sonar.
Meanwhile, the Chinese Navy is preparing to commission three new, Type-093G, nuclear-powered attack submarines with a vertical launching system able to fire supersonic anti-ship missiles, a report from China Daily said.
"The Type-093G is reported to be an upgraded version of Type-093, China's second-generation nuclear-powered attack submarine, which entered active service several years ago. With a teardrop hull, the submarine is longer than its predecessor and has a vertical launching system," according to the China Daily report.
The Chinese navy's website said the new version was engineered to reduce noise, improve speed and mobility and fire China's latest YJ-18 supersonic anti-ship missile.