In March, Russian politician Ilya Ponomaryov fled to California, claiming that the Russian government was persecuting him over his personal opposition to the reunion of Crimea with Russia. In reality, Ponomaryov was facing a court order to repay $750,000 he owed for failing to complete a series of lectures he had been contractually obligated to deliver.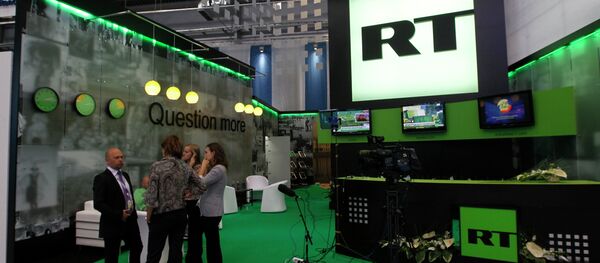 But Ponomaryov's reasons for leaving Russia seem less important to Western media outlets than the fact that he is a vocal opponent of the Kremlin. RT, a global TV network broadcasting in several languages, including English, was one of the few outlets that reported on the criminal charges, which in turn infuriated Ponomaryov and ostensibly prompted him to demand that RT be registered as a "foreign agent" in the US. 
"I think it's a lobbying tool," Ponomaryov told Buzzfeed, speaking about RT, "and it should be regulated as a lobbyist rather than media."
In a recent article, US Broadcasting Board of Governors (BBG) member Matthew Armstrong jumped on the Ponomaryov anti-RT bandwagon, and drew a direct comparison between the news channel and Nazi propaganda. According to Armstrong, RT is influencing Americans to change their perspective on world events and thus falls under criteria imposed by the Foreign Agent Registration Act (FARA).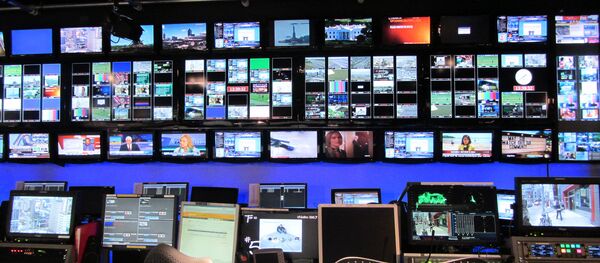 "RT is not about Russia as much as it is about everyone else," he writes. "They spin up their audience to chase myths, believe in fantasies, and listening to faux — or manufactured when convenient — 'experts' until the audience simply tunes out or buys whatever RT serves up."
FARA was put in place in 1938 to counter the spread of Nazi propaganda, and was used to convict German news agency Transocean in 1941. And Armstrong uses this fact to directly — if clumsily — compare RT with Hitler's media.
"RT is squarely within the parameters of the definition of a foreign agent…by distributing informational materials on behalf of a foreign government," he writes. "This is not about silencing speech. Even the Nazis weren't convicted on the basis of their message, but the lack of transparency of ownership, direction, and purpose."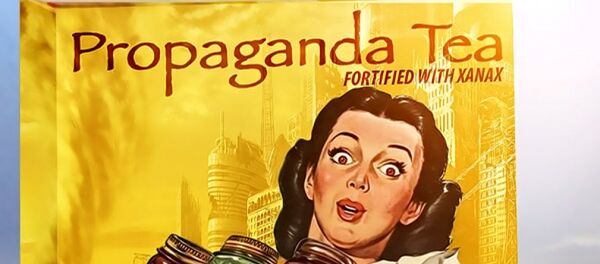 Nazi comparisons are often a last resort in these kinds of arguments, and it seems the BBG has run out of excuses in its drive to explain why, despite multimillion-dollar budgets annually paid by US taxpayers, its outlets have failed to gain popularity in the world.
"[Radio Free Europe/Radio Liberty's] presence and reputation in Russia, it must be added, took a beating in 2012…" Helle Dale, Senior Fellow for Public Diplomacy at the Heritage Foundation, told a Congressional hearing last month. She blamed this downturn on bad management and the loss of qualified journalists.
As any viewer of RT knows, the channel is actually focused not on "propaganda," but on delivering stories often overlooked by the mainstream media, and in providing an alternative perspective to global events. RT, as well as other outlets deemed provocative by the West, offers viewpoints that challenge the hegemony of the US' mainstream media.
But no matter what Armstrong claims, the BBG has, in recent months, refocused its efforts to combat a perceived Russian "information war."
Last month, the US House Foreign Relations Committee held a hearing on "Confronting Russia's Weaponization of Information."  Featuring three speakers who argued against RT's legitimacy, the hearing aimed at criticizing media bias but, ironically, did not feature any dissenting views. This discrepancy was noted by Republican Representative Dana Rohrabacher, who requested a different opinion "to balance this out in a way that perhaps could have compared our [US news] system to the Russian [news] system, and to find out where the truth is."
While ostensibly addressing free media, the recent uptick in anti-Russian rhetoric could have more to do with the abysmal ratings of the Voice of America and Radio Free Europe/Radio Liberty. While Voice of America's website currently ranks 3,828th in Russia, RT sits at the comfortable position of 61st.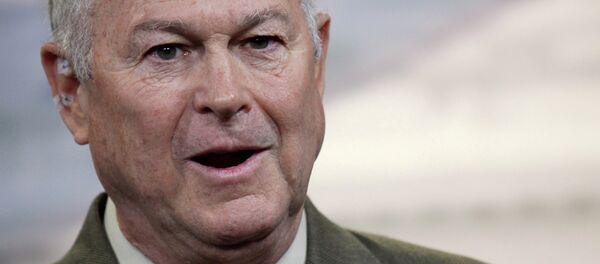 Of course, in the end, Armstrong comes to the conclusion that RT should not, in fact, be reclassified. Which in turn begs the question: Why write the article in the first place? One could easily surmise that this is part of a long-running campaign by the BBG to drum up fear about alternative media sources in order to shore up funding for its own department.
In that effort, the BBG has increased its budget exponentially. While spending just $6.1 million to counter the spread of the self-proclaimed Islamic State terror organization, the agency has requested more than twice that — an additional $15.4 million — to expand its Russian-language programming and social media content.