MOSCOW (Sputnik) — Germany saw a roughly 20-percent increase in the number of anti-Semitic crimes and offenses targeting foreigners in 2014, Interior Minister Thomas de Maiziere told reporters Wednesday at a presentation of the fresh criminal statistics.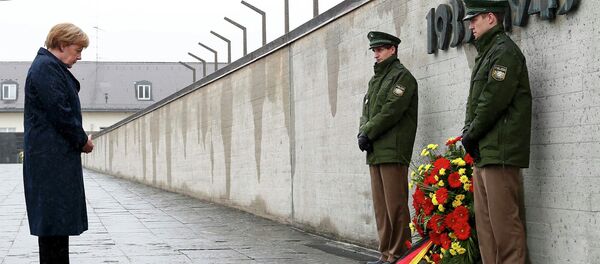 The latest report on crime rates shows that the number of anti-Semitic crimes in 2014 rose by 25.2 percent to 1,596 compared to 2013, while those targeting foreigners were up by 21.5 percent to 3,945.
De Maiziere was cited by German media as saying many attacks targeted churches, synagogues and mosques. He added this trend was worrying and "must be stopped."
The country's security chief said Germany saw more than 6 million offenses committed in the previous year, but stressed this number was due to a significantly higher crime detection rate that stood at almost 60 percent.