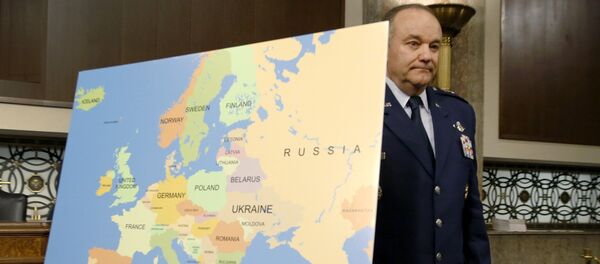 WASHINGTON (Sputnik) — The United States has equipped Ukraine government forces with defensive weapons to counter independence supporters in eastern Ukraine who the US military alleges are preparing for a fresh offensive, US Defense Secretary Ashton Carter said during a Congressional hearing on Wednesday.
"It does appear that the Russian-backed separatists in eastern Ukraine are preparing for another round of military action," Carter said. "We [the United States] are supporting the Ukrainian military, not with offensive arms, but with defensive arms."
Carter responded to a question about whether he agreed with sending offensive weapons to Ukraine, as recently recommended by North Atlantic Treaty Organization (NATO) Supreme Allied Commander General Philip Breedlove, to confront the buildup of alleged Russian-supported forces in eastern Ukraine.
Carter added, however, that European economic sanctions, in addition to falling oil prices, will influence Russian behavior vis-à-vis Ukraine more than any factor.
In April 2015, the US Army announced that some 300 US paratroopers arrived in the western Ukraine city of Yavoriv to train Ukrainian troops.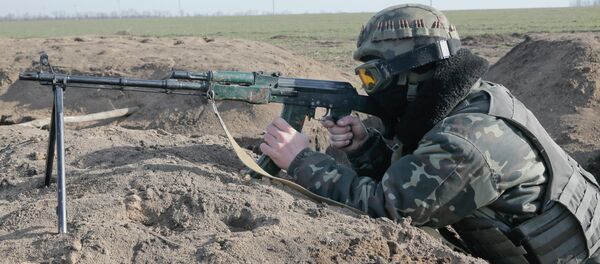 The Russian Foreign Ministry has called the US insertion of military assets within Ukraine's borders a direct violation of the Minsk agreement that could signal the first step toward supplying Ukraine with advanced US weapons.
In February 2015, the Republican-held US House of Representatives introduced a bill to authorize $1 billion in funds for providing lethal defensive military aid to Ukraine through September 2017.
Russia called the legislation provocative, warning that such an approach could escalate violence in Ukraine.
In April 2014, the government in Kiev launched a military offensive against independence supporters in the eastern Ukraine regions of Donetsk and Luhansk. More than 6,000 people have been killed since the conflict erupted, according to the UN.
Relations between the West and Russia soured amid the Ukrainian crisis as Western countries accused Russia of meddling in Ukraine's internal affairs. Moscow has repeatedly denied the allegations.