WASHINGTON (Sputnik) — Independence for the Kurdish Regional Government (KRG) is expected soon, but will depend on an improved security situation and defeating the Islamic State (ISIL), Iraqi KRG President Masoud Barzani said in a Thursday speech in Washington, DC.
"I cannot confirm whether it will be next year or when, but certainly the independent Kurdistan is coming," Barzani told an audience at the Atlantic Council.
The path towards Kurdish independence is "a continuing process," Barzani stated. "It will not stop, it will not step back."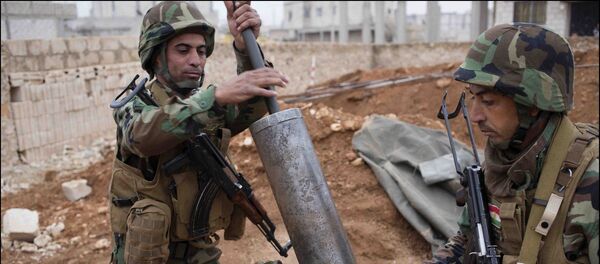 The KRG was expected to hold a referendum on independence in 2014, but the measure was delayed when ISIL militants began an assault on territories in Iraq, Syria and Kurdistan.
"The referendum will take place when the security situation is better, when the fight against ISIS [ISIL] is over," Barzani announced.
In Washington, Barzani met with US President Barack Obama and Vice President Joe Biden. He described the meetings as "very successful," adding that Obama and Biden want the Kurdish armed forces, or Peshmerga, "to receive the right weapons and the right ammunition" to continue the fight against the ISIL.
At present, legislation in the US Congress would authorize the President to directly arm the Peshmerga, circumventing the Iraqi government in Baghdad.
Kurdish regional independence has been an ongoing issue in Iraqi politics for decades. The recent successes of Kurdish fighters against the IS have prompted renewed attention to the issue.