MOSCOW (Sputnik) – The failed Progress M-27M spacecraft has re-entered the Earth's atmosphere over the Pacific Ocean, a space industry source taking part in the operation on the cargo vessel's removal from the orbit, has told RIA Novosti.
"According to the calculated data the ship has already ceased to exist. At least neither our, nor American control systems can spot it," the source said in the early hours of Friday.
Meanwhile Russian space agency Roscosmos informed that Progress M-27M ceased to exist, entering the Earth's atmosphere over the central part of the Pacific Ocean, at 05:04 Moscow time (02:04 GMT) on Friday.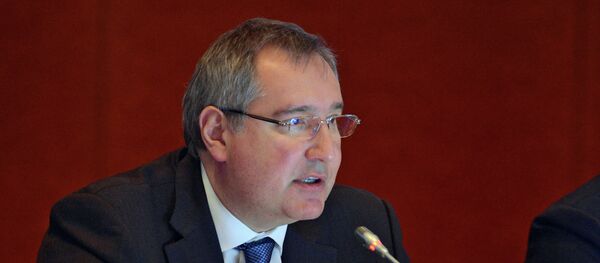 The Progress M-27M spacecraft was launched aboard a Soyuz carrier rocket from the Baikonur space center in Kazakhstan on April 28. The cargo vessel was carrying fuel, oxygen, food and scientific equipment for the International Space Station (ISS) crew.
The spacecraft stopped transmitting telemetry shortly after separating from the carrier rocket and began to spin.
Roscosmos announced the loss of the Progress the following day. According to Roscosmos head Igor Komarov, a special commission has been set up to investigate the cargo vessel's failure. The investigators are expected to report their findings before the launch of a piloted mission to the ISS on May 26.
Russia's Energia space corporation has stressed that the incident does not endanger the ISS or the work of its crew.