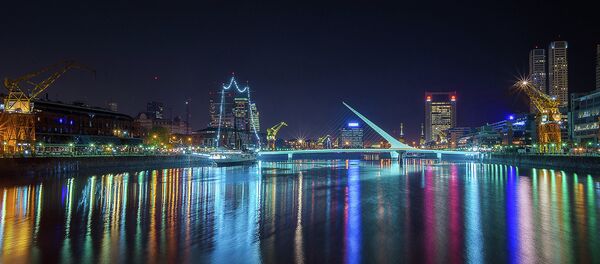 The economist, who
earlier postulated
that the Eurasian Union project and Latin America's Common Market of the South complement each other in fundamental ways, now argues in an article for Voltaire Network that the present global situation presents huge challenges for countries, "inviting…the consolidation of multi-vectored alliances," of which the deepening of Russian-Argentinian relations is an example.
Rodriguez states that such alliances are founded by economic cooperation (including commerce and investment), and strengthened by energy, geopolitics, and military technical cooperation.
The expert explains that when it comes to Russia-Argentina relations, "the more than 20 documents [signed] by the president of Argentina, Christina Fernandez de Kirchner, during the meeting with her counterpart, President Vladimir Putin, indicate the opportunities which emerge" as bilateral links pass "from 'strategic partnership' (which started in December 2008 during Dmitri Medvedev's presidency) to an 'integral strategic partnership ([from] April of the current year)."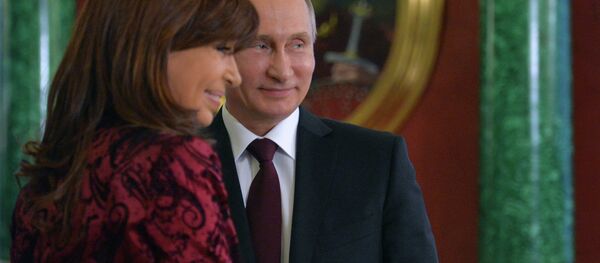 Furthermore, Rodriguez believes that the growing links between the two countries are a sign of "Washington's incapacity to sabotage the construction of a multipolar world." In the expert's view, this is part of a larger, global trend. He notes that in the 21st century, US attempts at preserving a unipolar world order have "failed to stop the rise of new economic and political actors in Latin America and the Eurasian region."
According to Rodriguez, Argentina's strengthening ties with Russia is part of a long-term strategy to reorient trade toward Eurasia and the Orient, noting that between 2005 and 2013, economic exchanges with Russia, India and China rose from 9.36 to 14 percent of total trade, while trade with the United States dropped from 13 to 8.21 percent in the same period. And a great deal of room for the further strengthen ties, in food, mining, petrol, and other areas, still exists, according to the economist.
Energy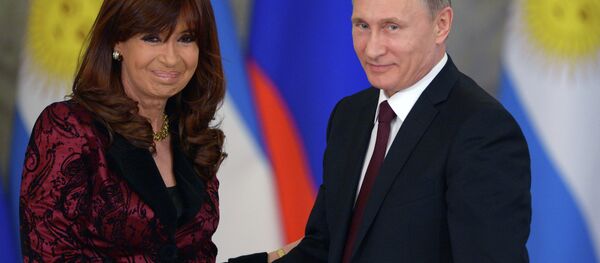 Rodriguez focuses on the express importance of Russian energy and construction firms' slew of deals with their Argentinian counterparts aimed at the creation and upgrading of nuclear, hydroelectric and thermal power in Argentina, noting that the deals will allow Buenos Aires to save foreign exchange in the purchase of energy and fuel. He comments as well on the importance of Gazprom's signing of a memorandum of understanding with Argentina's Treasury Petroleum Fields (YPF), Argentina's majority state-owned energy company, stating that "for the first time in history, both companies are going to make parallel investments in exploration activities, production and transportation of hydrocarbons in Argentina and third countries."
Defense
Considering the propensity for the "geo-politicization of international relations," Rodriguez's most intriguing argument by far is that in order to resist aggressive powers' tools of "war and occupation as mechanisms of dispossession," Russia and China should deepen their economic and energy 'integral strategic partnerships' via security and defense pacts as well. The expert argues that at present, Moscow and Beijing are the only nations "capable of offsetting North American forces in Latin American territory."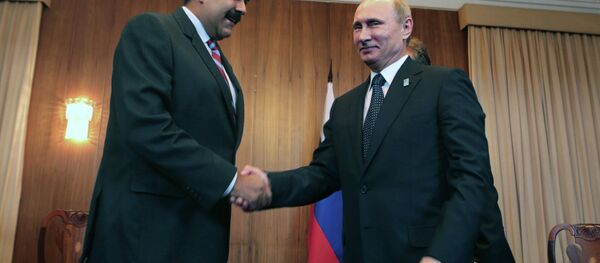 In this respect, Rodriguez believes that "technical-military cooperation with the Russian Federation constitutes a key element in guarding Latin America's sovereignty." For Argentina specifically, he argues that enhanced security cooperation with Moscow, which can include arms sales and the exchange of military instructors, will assist Buenos Aires in defending against US interventionism while simultaneously countering Britain's military power projection capabilities in the Falkland/Malvinas Islands.
The Mexican economist argues that "in the final analysis…the construction of a multipolar world demands" that Russia and Argentina "unify their efforts to articulate a security and defense strategy against the excesses of the United States and its allies."