Australian media reported a loud blast shortly after 8:30 pm near a house in Greenvale, which had been the center of a coordinated search operation throughout the day Friday. A number of explosive devices are believed to have been found in the house.
Prior to the detonation, police sent a bomb squad robot and heavily-armed bomb squad officers to the area. The suburb had been placed on lockdown at around 12:30 pm as bomb squad officers and police dogs searched the residence, while the area overhead was declared a no-fly zone.
RT politicotab: POLICE have detonated an improvised explosive device following counter-terrorism raids in Melbourne's north #auspol

— Prathamesh Bhosale (@PB_Prathamesh_B) 8 мая 2015
Witnesses are reported to have told Nine Network television station that police used a loudspeaker to demand that the house's occupants exit, with a man emerging and walking into the street with his hands behind his head shortly after, with six women following. Other witnesses reported seeing two men led away into a police car.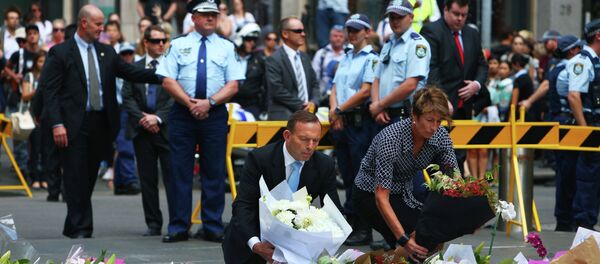 A Greenvale-area resident named Bilal told Network Ten television that prior to the officers' arrival, he heard what sounded like gunshots at the house. "They couldn't tell us nothing, they just said there were believed to be explosives in the house," he said.
Victoria and Federal Police have yet to give any details about the incident, stating only that it was part of a joint, "ongoing operation."
Australian media report that the incident was one of a series of counter-terror raids in Melbourne's suburbs on Friday.
Late last month, Australian police carried out a similar operation, codenamed Operation Rising, aimed at countering an alleged Islamic-State-connected terror plot planned for Anzac Day, celebrated April 25. Over 200 officers were involved in that operation, with five men arrested and three later charged.