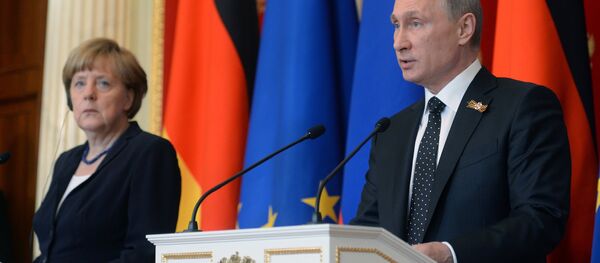 MOSCOW (Sputnik) – Merkel added that many issues need to be resolved, including the crises in Ukraine and Syria, as well as the Iranian nuclear program.
"And with today's visit I would like to show that we are working with Russia and not against it."
Angela Merkel believes that there is a chance of closing the deal between the P5+1 group and Tehran on Iran's nuclear program.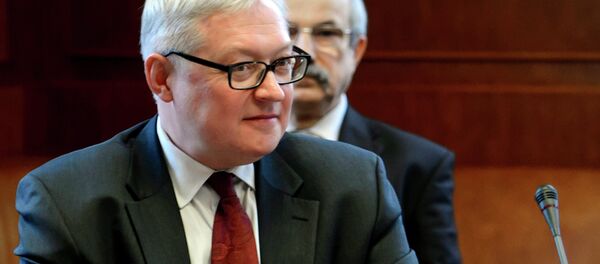 "I would like to point out that we have hopeful signals on the Iranian issue. Here the cooperation of states with [UN Security Council] veto, with Germany and Iran has led to a result nonetheless. We have hope for signing an agreement," Merkel said during a joint press conference with Russian President Vladimir Putin in Moscow.
On April 2, the P5+1 group, comprising Russia, the United States, the United Kingdom, China, France and Germany, and Iran reached a framework for a deal ensuring the safe development of Tehran's nuclear program and gradually lifting of the sanctions.
A final agreement on Iran's nuclear program has to be worked out by July.