MOSCOW (Sputnik) — The clashes erupted Saturday morning when the police began a raid near the city of Kumanovo.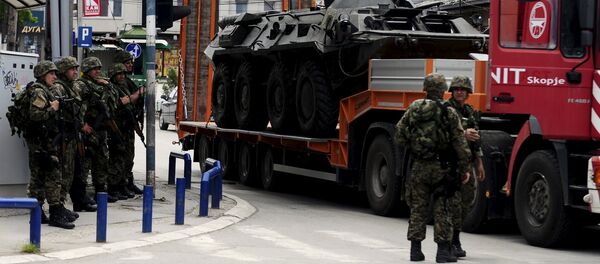 According to the Macedonian Interior Ministry, a terrorist group arrived to Macedonia from an unspecified neighboring country a few days ago in order to attack the public institutions.
Amid the fighting in Macedonia Serbia urgently reinforced its border with Kosovo to preserve security of citizens.
The clashes come as Macedonia undergoes a period of a serious political instability. At least 40 people, including 38 police officers, have been injured during anti-government protests in the Macedonian capital Skopje on Wednesday.