Washington is primarily concerned with China's rapid naval modernization, foreign affairs analyst Ankit Panda noted, referring to the Pentagon's 2015 report entitled "Military and Security Developments Involving the People's Republic of China 2015."
"The report is a sobering reminder that, despite China's headline-grabbing land reclamation activities in the South China Sea and its ongoing dispute with Japan over the Senkaku/Diaoyu islets in the East China Sea, the primary driver of China's military modernization continues to be "potential conflict in the Taiwan Strait," the analyst underscored.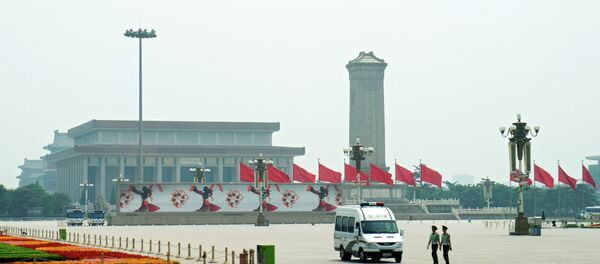 According to the report, Beijing is currently carrying out a long-term, comprehensive military modernization program aimed at boosting China's armed forces capacity and capability.
The Pentagon's experts stressed that "as China's global footprint and international interests grow," Beijing has become more focused on investing into a range of missions beyond China's periphery. This new strategy includes China's power projection, sea lane security, counter-piracy and peacekeeping and humanitarian missions in distant regions.
"China's military modernization has the potential to reduce core US military technological advantages… China is investing in capabilities designed to defeat adversary power projection and counter third-party, including US, intervention during a crisis or conflict," the Pentagon report stated.
Ankit Panda pointed out that China is using its "low-intensity coercion" strategy in the South China Sea, dubbed "salami slicing." On the other hand, Beijing has already deployed its nuclear Shang-class and Song-class submarines in the Indian Ocean.
Meanwhile, the country has boosted its arsenal up to 1,200 short-range ballistic missiles (SRBMs), including the 800-1,000-kilometer range DF-16, Mr. Panda underscored, adding that the number of China's medium-range ballistic missiles (MRBMs) has been also increasing recently.
China's speedy naval modernization will bolster the country's military capability and capacity, at the same time making Beijing a potential warships exporter in the near future, Ankit Panda suggested.
For instance, the analyst noted that Beijing "may be looking to sell Russia its Jiangkai-II-class frigates." In general, China exported $14 billion worth of arms from 2009 to 2013, Mr. Panda emphasized, adding that currently Beijing's largest customers are Pakistan and Sub-Saharan Africa.
Interestingly enough, Beijing has already voiced its strong opposition to the Pentagon's report, blasting it as a demonstration of Washington's "Cold War mindset."
"We urge the US to abandon its Cold War mindset, take off its colored glasses, and have an objective and rational understanding of China's military development," China's Foreign Ministry spokeswoman Hua Chunying stated in a reference to the Pentagon's 2015 annual report.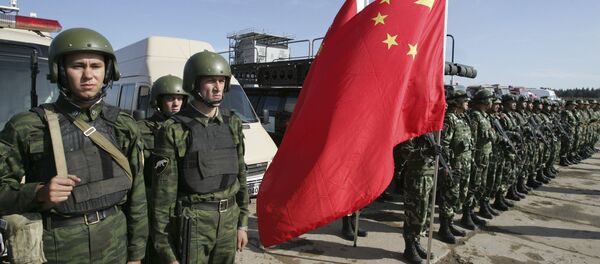 China's Foreign Ministry criticized the Pentagon for denouncing Beijing's efforts to protect its national sovereignty in the South China Sea.
Beijing's defense buildup is first and foremost aimed at maintaining peace and stability in the Asia-Pacific region as well as the independence, sovereignty and territorial integrity of China, the Foreign Ministry stressed.