"The number of EU member states that oppose the anti-Russian sanctions is growing," Zeman said in an interview with Prague news outlet Idnes.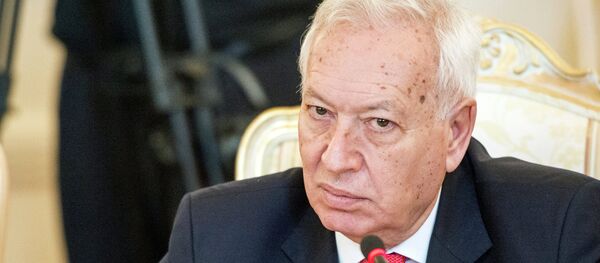 As an example, the Czech leader cited recent statements by Austrian Chancellor Werner Faymann who said that the sanctions against Russia are ineffective and meaningless.
"As for the latest statements, I can cite the words by the Spanish foreign minister [Jose Manuel Garcia-Margallo], who spoke in the same strain," the Czech president added.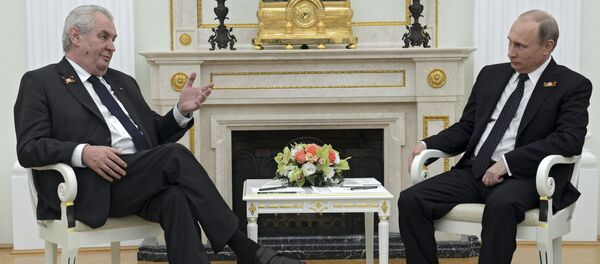 The Czech leader attended the Victory Day Parade in Moscow, commemorating the 70th anniversary of victory over the Nazi Germany in World War II. At a meeting with his Russian counterpart Vladimir Putin on Saturday, Zeman said he was confident that sanctions piled on Russia by the West would be lifted soon, adding that the recent chill in Russia's ties with Europe would soon give way to "normal" political, economic and cultural relations.
According to Zeman, Russian President Vladimir Putin said during their talks in Moscow on May 9 that Russia is ruling out any military operation on Ukrainian soil. The Russian head of state has repeatedly said that there are no Russian troops in Donbass, and that Moscow is not a party Ukraine's internal conflict.