MOSCOW (Sputnik) — The platform, entirely designed by Russian engineers, can be controlled remotely and operated in an urban environment, he emphasized.
"The URP-01G robotic platform is a universal armored vehicle designed to work in locations that represent a serious threat to people's lives. It can be used during military action, reconnaissance, emergency situations, rescue operations and demining," Sergey Skokov told reporters.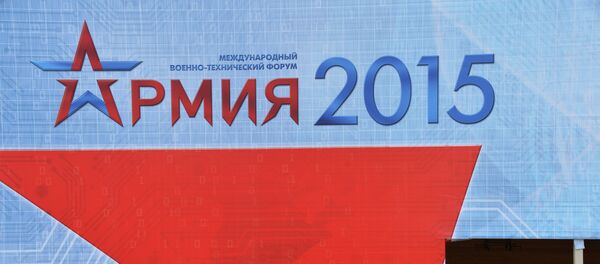 According to Skokov, Rostec's subsidiary United Instrument Manufacturing Corporation (UIMC) is set to produce a range of systems based on the URP-01G platform.
The deputy CEO listed various purposes to which the systems could be tailored, such as carrying out strikes, protecting and patrolling, mine clearing, radiation and chemical reconnaissance, as well as for police and Arctic expeditions.
The creation of robotic systems is considered by a range of Western states to be one of the most promising directions for the development of their armed forces. Russia is also assigning special importance to the manufacture of such systems, something underscored by the decision to include them in the 2016-2025 State Armament Program.