The Greek government is considering a proposal from Moscow to become a member of the New Development Bank, the German magazine reported.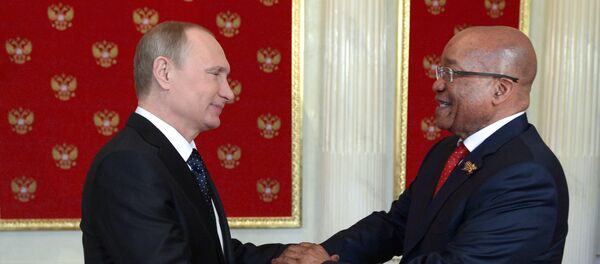 The New Development Bank was founded by Brazil, Russia, India, China and South Africa in 2014, as an alternative to the World Bank and the International Monetary Fund (IMF).
The invitation came from Russian Deputy Finance Minister Sergei Storchak on Monday. According to the magazine, Tsipras is currently considering the suggestive proposal, with one of the Greek government officials describing it as a "nice surprise".
Storchak told the Greek state news agency ANA-MPA that he would not be surprised if Greece becomes the first full member of the New Development Bank to apply for funds. It makes no difference whether Greece joins with a large or small investment.
"Once it is a member state, it may apply for loans for various purposes and for development projects," Storchak said.
The meeting of the bank members will take place from June 18-20, in St. Petersburg. Tsipras is also expected to attend the negotiations.