WASHINGTON, May 12 (Sputnik) — Fortune 500 companies are private and public-held corporations grouped by Fortune Magazine and ranked by revenue after adjustments excluding impact excise taxes.
"They [US Fortune 500 companies] have been freed from social constraints," Obama said.
"Their values have changed. Average Fortune 500 companies don't have to be great decision-makers."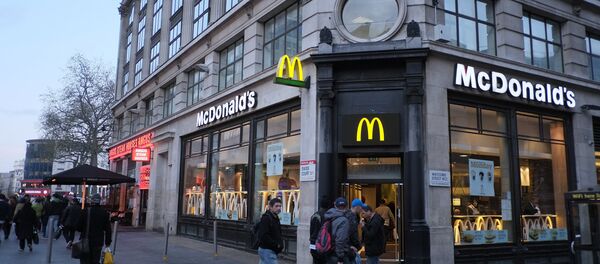 Obama alleged in his speech that getting the companies to invest in society is all the more important given the rising economic inequalities. The top 25 hedge fund managers, he said, make more than the total combined US kindergarten teachers.
Obama explained that corporations alone should not be faulted because US tax and government policy have encouraged an amoral attitude toward US society.
"There's less of a commitment to those public goods," Obama said.
Obama concluded that with broad economic trends "turbocharged" by technology and globalization with a 'winner-take-all' mentality continues to allow those with slightly better skills to get more opportunities and more money at the end.