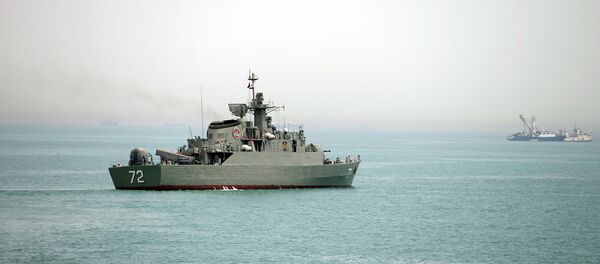 "Attacking the Iranian Red Crescent aid ship will spark war in the region", Brigadier General Massoud Jazzayeri told the Arabic-language TV Alalam.
"The US and Saudi Arabia should know that Iran's self-restraint has a limit," he cautioned.
An Iranian ship carrying 2,500 tons of medical supplies, relief workers and peace activists from several countries left the Southern Iranian port city of Bandar Abbas for Yemen's Red Sea port of Hudaydah, Iran's Fars news agency reported.
The Iranian Red Crescent Society (IRCS) has been trying to dispatch humanitarian aid to Yemen by sea and air, but has failed due to Saudi Arabia's full blockade of the war-ravaged country.
Iran had earlier sent five consignments of humanitarian aid to Yemen, including a total of 69 tons of relief, medical, treatment, and consumer items, the agency reported.
Saudi Arabia launched its bombing campaign against Yemen on March 26 in an attempt to drive out the Shiite Houthi militants who seized power in Yemen, and to reinstate the fugitive President Mansour Hadi.