Anti-Russian sanctions have had a negative impact on the German economy, aggravated  by the euro crisis, DWN reported.
The gross domestic product (GDP) rose from January to March only by 0.3 percent compared with the previous quarter, the Federal Statistical Office announced in Wiesbaden on Wednesday.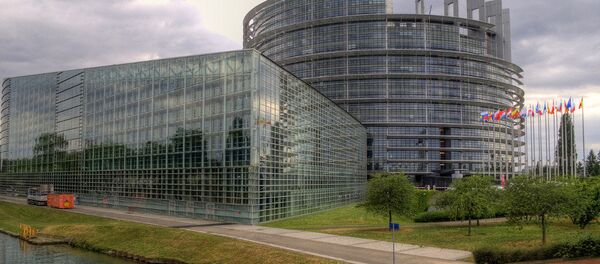 All in all, economic indicators are well below the forecasts of economists who had anticipated a growth of 2 percent in 2015, DWN wrote.
According to the newspaper, the anti-Russian sanctions imposed by the EU countries are a major problem for Germany. Russian ambassador to Germany Vladimir Grinin told DWN that sanctions massively hurt both Germany and Russia.
In 2014, German exports to Russia fell dramatically by 18.1 percent or 6.5 billion euros. The trade turnover between the two countries decreased by 12.09 percent to 67.7 billion euros (compared with 77.03 billion in 2013).
The negative trend has continued through the beginning of 2015, with the decline in German exports reaching a new low of 34 percent in January and February.