LONDON (Sputnik) — The British Prime Minister cannot prevent Scotland from holding another independence referendum, First Minister of Scotland and leader of the Scottish National Party (SNP) Nicola Sturgeon said on Wednesday.
"I cannot impose a referendum against the will of the Scottish people, but nor can David Cameron rule out a referendum against the will of the people," Sturgeon said in the Scottish parliament.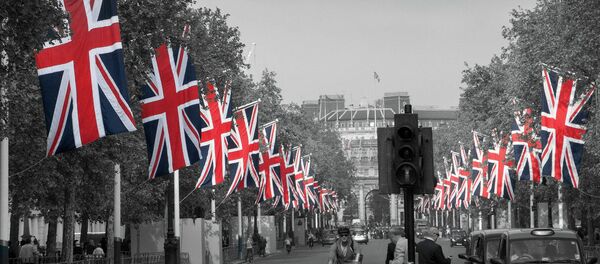 The SNP achieved considerable success at the May 7 general election, increasing its mandates in the House of Commons, the UK's lower legislative branch, from six to 56. A total of 59 Scottish seats are available at Westminster.
In September 2014, 55 percent of Scotland's voters said "no" to leaving the United Kingdom in a nationwide referendum initiated by the SNP. Despite falling short of a majority, the party has seen a fourfold increase in membership to 110,000 over the past two years.
Cameron's Conservative Party, meanwhile, secured an unexpected majority in the 650-member chamber, giving him a mandate to hold a referendum on the UK's exit from the European Union by 2017.