MOSCOW (Sputnik) — Kerry arrived in Sochi on Tuesday for talks with Putin and Foreign Minister Sergei Lavrov.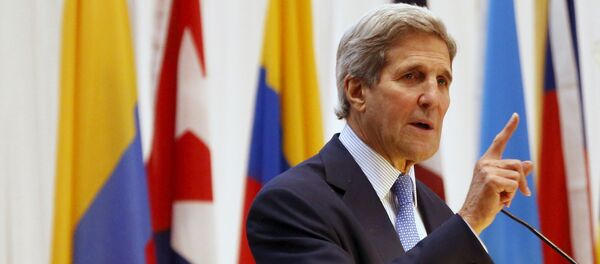 "Sochi is definitely not the best resort and not the best place to have a chat with Russian president and Russian foreign minister," Yatsenyuk said in an interview with FRANCE 24, adding, however that Kiev "does understand" that the two global powers had a number of important issues to discuss, including the threat of Islamic State terrorist group and the situation in Yemen.
Still, according to Yatsenyuk, Moscow will use the Sochi meeting to show the world that it is "not isolated, still has contacts … and did nothing wrong."
"But I expect that during the meeting John Kerry sent a very strong signal of support of Ukraine," Yatsenyuk said.
Relations between Russia and the West went downhill in 2014, following Crimea's reunification with Russia and the escalation of conflict in Ukraine's southeast.
The Tuesday visit was Kerry's first Russian trip since May 2013. According to Kremlin, the talks were focused mainly on the Ukrainian crisis. The Kremlin aide Yuri Ushakov said that the meeting did not result in a major breakthrough, but both sides agreed that bilateral relations must return to normal.
© Sputnik / Vitaly Podvitski
Knock-Knock-Knockin' On Russia's Door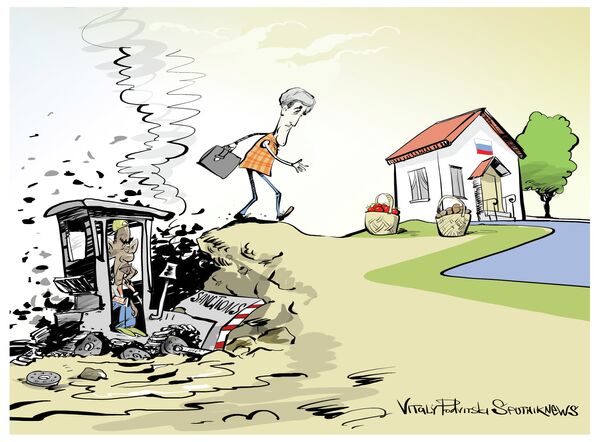 Knock-Knock-Knockin' On Russia's Door
© Sputnik / Vitaly Podvitski