Hughie Tweedy alleges that he was offered "the sexual services of a woman" on three separate occasions in exchange for his cooperation, and filmed two of the conversations. 
"On these recordings you will hear evidence of my senior pipeline representative offering me not once, not twice, but three times the sexual services of a woman," Tweedy said, speaking at a news conference on the steps of the Iowa State Capitol Building on Monday, "the last time being a $1200 teenage prostitute."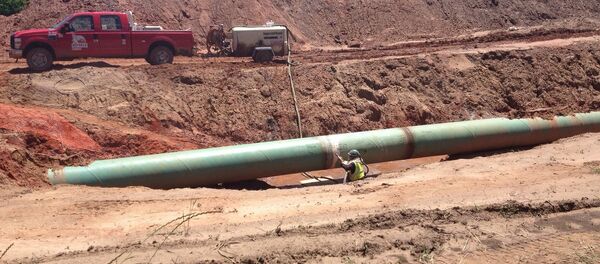 A state senator was in attendance as Tweedy addressed the media with his family standing behind him.  He explained that he is coming forward with his experiences to spur legislators to pass a bill forcing developers to pay the legal bills of landowners who cannot afford their own representation.
"It's time for all Iowans to choose sides and voice which side of history they're on," Tweedy said. "It's time for our elected leaders to come out of the shadows and go on record and choose between the rights of Iowa property owners or the profits of private corporations."
Tweedy explained that he intended to make the recordings public following the press conference, but his lawyer advised against it.  He stated that he will turn over the recordings to the Department of Justice if they decide to launch an investigation.
Tweedy is a self-proclaimed Libertarian who does not believe the government should be allowed to claim eminent domain and force him to give up his property rights.  He also claims that the representative he was dealing with told him that the archaeological survey on his land was illegal, fake, and simply a hoop that Dakota Access had to jump through to get the utilities board to approve the project.
"I don't care if it's a highway to heaven paved in gold, I don't want it on our property," Tweedy told KCRG. "And here we go. They came to me picking this fight. I did not go to Texas. They have come to south Lee County. And I will do everything humanly possible to peaceably resolve this.  I want the pipeline to go around me, but honestly I don't want the pipeline in the state of Iowa. I think the cost and benefits don't add up."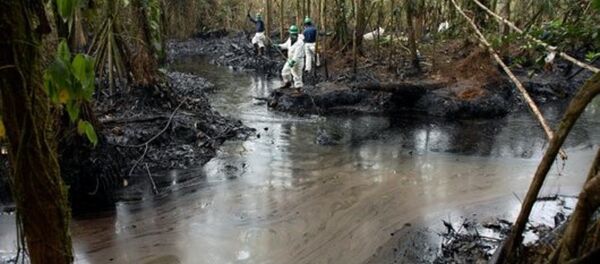 Dakota Access is seeking to build a 1,134-mile long pipeline that would carry crude oil from North Dakota to Texas. It is expected to cost $3.8 billion.
"We are aware of allegations that have been made concerning the conduct of an employee of one of our contractors," Dakota Access spokeswoman Vicki Anderson Granado told the local ABC affiliate. "We take these types of matters very seriously and are investigating further."
"If an old junkyard dog like me was offered the sexual services of little girls to get my hackles down, I wonder what was offered to the powerbrokers of this state to gain their support for silence," Tweedy said. "Shame, shame, shame."