MOSCOW (Sputnik) — A number of Russian Mi-24 and Mi-8 helicopters were also transported to the Dushanbe airfield as part of the drills, according to the press release.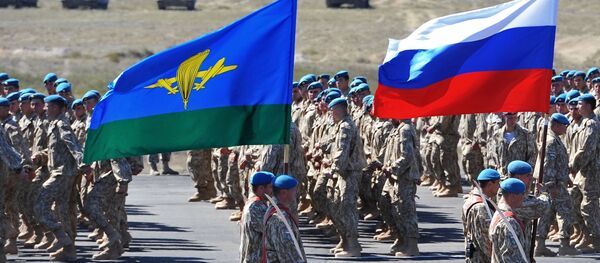 "As part of the snap inspection of combat readiness of the Collective Rapid Reaction Force (CRRF) of the Collective Security Treaty Organization (CSTO), which started on May 12, two Su-25 assault aircraft and two Su-24 bombers were redeployed from the Russian air base in Kant to Dushanbe," the statement said.
Overall, some 500 Russian servicemen and 60 pieces of military equipment are expected to take part in the exercises in Tajikistan.
On Tuesday, the Belarusian Defense Ministry said that the country's servicemen would travel to Tajikistan to train with their counterparts from other CSTO member states, which also includes Armenia, Kazakhstan and Kyrgyzstan.
The Organization's rapid reaction force was established in 2009 to counter a limited military aggression against CSTO member states, as well as to combat terrorism and drug trafficking.