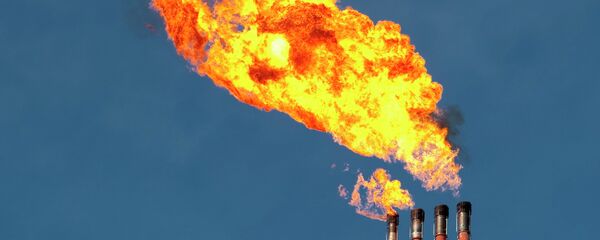 25 September 2014, 18:30 GMT
MOSCOW (Sputnik)
–
According to the New York Times, the 3,600-member Lax Kw'alaams Band community in British Columbia voted against the plan on Wednesday, explaining that it would negatively affect local habitats of salmon.
"Hopefully, the public will recognize that unanimous consensus in communities (and where unanimity is the exception) against a project where those communities are offered in excess of a billion dollars, sends an unequivocal message this is not a money issue: This is environmental and cultural," Mayor of the community Garry Reece said as quoted by the newspaper.
The Pacific NorthWest LNG has offered the unprecedented payment of nearly $1 billion dollars to be distributed between community members over the following 40 years. In an attempt to alleviate environmental concerns, the company has also vowed to build a suspension bridge to mitigate harm to the sea life.
This is not the first case when gas infrastructure projects were rejected by local communities in Canada. The Northern Gateway pipeline, designed to link Alberta and British Columbia provinces, has been blocked by indigenous communities.
Another major project, the Keystone XL pipeline, stretching from Canada to the United States, still awaits an approval in Washington amid strong opposition from environmentalists.
US lawmakers have been sharply divided on construction of the Keystone XL pipeline, which was expected to bring an additional 830,000 barrels of oil per day to US refineries, according to the US Congress.