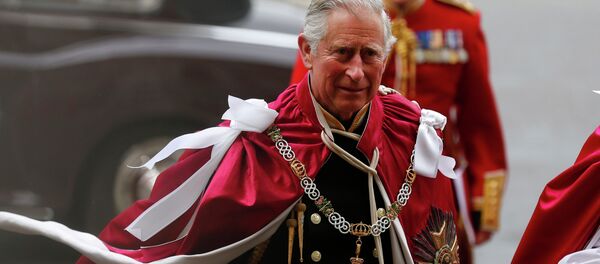 David Cameron's Cabinet Office was forced to publish a series of letters it attempted to keep secret, showing the extent of lobbying of ministers by Prince Charles, who — as heir to the throne — is supposed to remain politically impartial. 
It has become a sensitive issue in the UK in recent years amid widespread calls for an end to secrecy in lobbying, in which big companies spend huge sums to exert influence over politicians. The Prince Charles affair and the government's response has huge implications for transparency in UK politics.
The UK Supreme Court had earlier ruled that the public has the right to see the letters — known as 'black spider' owing to the ink and handwriting — which were finally published after a ten-year battle by journalists and Freedom of Information campaigners who say the British public has the right to know the extent of the Prince's lobbying of ministers.
.@CampaignFoI condemns Cameron plan to attack FOI. Ministers "should appeal against decisions they disagree with, not simply overturn them."

— David Pegg (@davidtpegg) May 13, 2015
However, Cameron has said he will amend legislation to strengthen ministers; powers to veto decisions under the Freedom of Information (FOI) Act. The prime minister's spokesman said the ruling had "generated some uncertainty" about how extensive the power of veto was and that it would look at the law with a view to boosting the veto power. 
"Too Much Power for Ministers to Have"
The Campaign for Freedom of Information on Thursday criticised the government's threat to deny public access to such lobbying. The Supreme Court's ruling on the Prince Charles' correspondence made clear that ministers could not overrule decisions of the courts or tribunals merely because they disagreed with them: they needed particularly strong reasons for a veto.
The Campaign's director Maurice Frankel told Sputnik:
"Ministers are now suggesting that they should be able to overturn a judicial decision under the FOI Act simply because they prefer their own view, disregarding the fact that the court may have tested the arguments rigorously and persuasively justified its findings. 
"That is too much power for ministers to have. They should appeal against decisions they disagree with, not simply overturn them."
Last year, the UK Parliament passed the Transparency of Lobbying Act which is meant to clamp down on lobbying in secret by drawing up and publishing a list of registered lobbyists. However, the Alliance for Transparent Lobbying said: "The government has excluded the vast majority of the industry from its register of lobbyists; and those that are covered by the new rules will not have to provide any meaningful information, merely a list of their clients."
Govt plans to amend veto mean power to overrule Tribunal and courts on #FOI because it prefers its own view to theirs, regardless of merits.

— Campaign for FOI (@CampaignFoI) May 13, 2015
Cameron's move to strengthen the FOI Act to allow for more powers to veto requests for information will bring further accusations that his Tory Party is acting to protect its friends in big business and other high places, such as Royal Palaces.