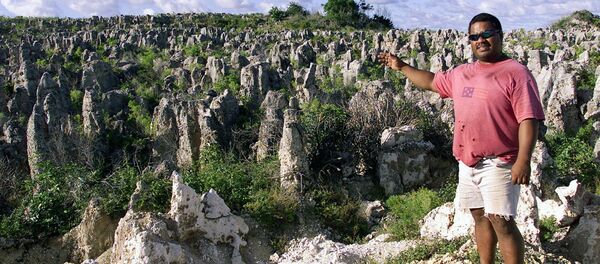 MOSCOW (Sputnik)
–
The Guardian cited the spokeswoman for the Australian immigration department that runs detention centers as saying there were more than 1,500 staff members in the central register, all of whom have received training in "de-escalation."
"All officers are instructed in these techniques as part of their induction training course, and receive regular refresher training," she said, adding that only approved control and restraint methods were taught.
This statement comes a day after the country's parliament gave the green light to a migration amendment bill on maintaining the good order of immigration detention facilities. The legislation empowers camp guards to inflict "grievous bodily harm" on refugees, while also restricting the right of asylum seekers to report mistreatment.
A former Victorian Court of Appeal judge warned last month that the bill could encourage violence and allow camp officers to beat asylum seekers to death.
The latest official statistics, dated June 2014, estimate that more than 3,600 asylum seekers are held in Australia's immigration detention facilities, including nearly 700 children.
Human rights groups have repeatedly criticized the Australian authorities for the inhumane living conditions at the country's immigrant detention facilities. Immigrant detainees in Australia have staged numerous protests, resorting to widespread hunger strikes and self-harm to raise awareness of their desperate conditions.